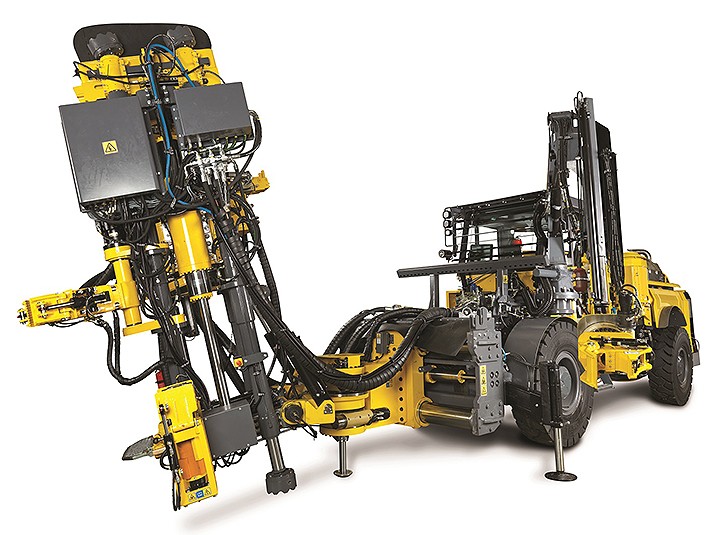 Easer L is designed to drill opening holes in block cave, sub level caving and sub level stoping mines, can also be used for precondition holes, paste-fill tube holes and media holes. works in drifts of 4,5m x 4,5m, ±0.5m, making holes up to 750 mm in diameter, 0-60 meters long (box hole and down reaming), Pilot 9" and conventional up to 1200 mm in diameter 0-200 meter long, using a 8 inch drill string. It has a drill angle from vertical: minimum range 90-60° all directions.
Features & Benefits
Versatility
The Easer can drill both upwards and downwards as a traditional raise-borer but the Easer does not need of the concrete platform.
Productivity
Getting that first blast through and with a large easer hole to blast against the risk of "freeze" the ground is significantly reduced.
Accuracy
The raise-boring method with mechanical rock excavation has a hole deviation which is less than 1%