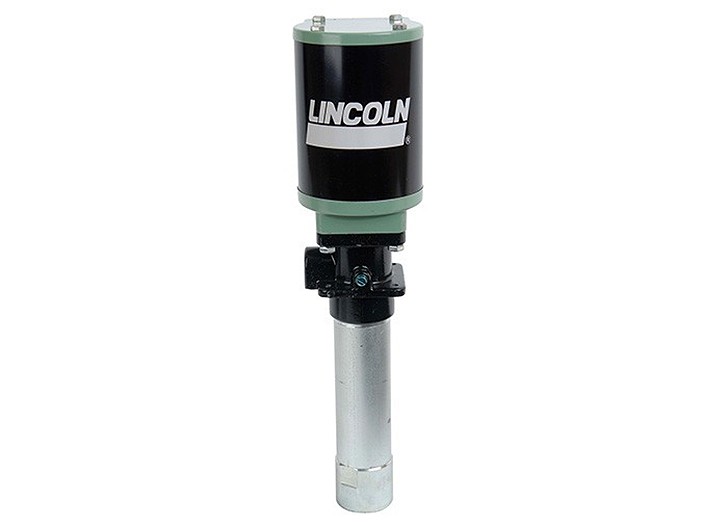 Lincoln's new PMV family of grease and oil pumps represents more than 90 years of high-quality engineering, technology and manufacturing. The unique, modular design of these pumps includes precision-machined parts made with durable materials which allows for a longer pump life.
Based on Lincoln's proven PowerMaster III air logic pump technology, PMV is a simple design with few moving parts. This translates to exceptional performance, long service life and low maintenance cost.
Features & Benefits
Air Valve Assembly
Proven design based on the PowerMaster III air logic pump technology. More than 25 years of precision pump engineering ensures dependable, quiet performance.
Air Cylinder
One-piece cylinder casting contains all ports and passages. No connection to any rods, spools, springs or poppets reduces in premature mechanical failures, simplifies repairs.
Pump Tube
Air motor seal is a separate o-ring which reduces the chance of contamination in the motor. One-piece, machined gland nut. Easy to maintain over the life of the pump.
Pump Seals
Made from durable polyurethane. Compatible with a wide range of natural and synthetic lubricants.
Pump Rod
Hard-chrome plated. Allows for superior sealing which extends the life of the rod.
Company Info
40 Executive Court
Toronto, ON
CA, M1S 4N4

Website:
skf.com
Phone number:
416.299.1220
Read more