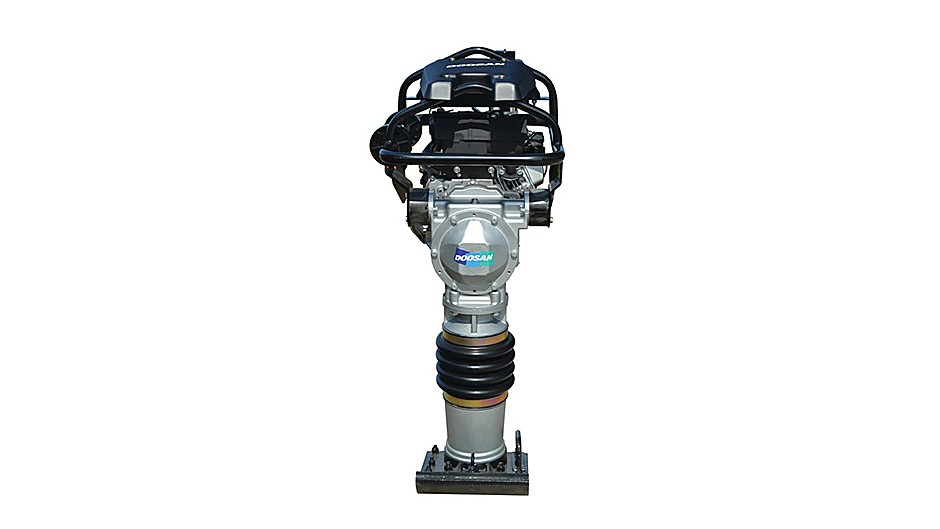 Engineered to compact materials ranging from mixed and cohesive soils to heavy clays, the RX Series of upright rammers from Doosan Portable Power provides compaction solutions for a wide array of applications. All light compaction equipment is manufactured with the highest quality and backed by our service and reputation. RX Series rammers from Doosan Portable Power are job-site tough and charged with high impact forces to conquer your everyday challenges.
Features & Benefits
Engine
Equipped with a rugged and reliable 4-cycle Honda engine with recoil start, eliminating the need to mix gas and oil for better fuel economy and starting capabilities, and years of dependable operation.
Lubrication
Oil-splash lubrication reduces the need for daily greasing while ensuring continuous protection of all internal parts.
Comfort
4-point isolation and vibration-reducing padded grip handle minimizes operator fatigue and prolongs the life of components.
Durability
Impact force is applied to the material being compacted by a durable wooden foot, reinforced with a heavy steel plate for extended life.
Performance
Self-balancing, low profile, light weight, with a low center of gravity design provides greater maneuverability and maximum control around job-site obstacles.