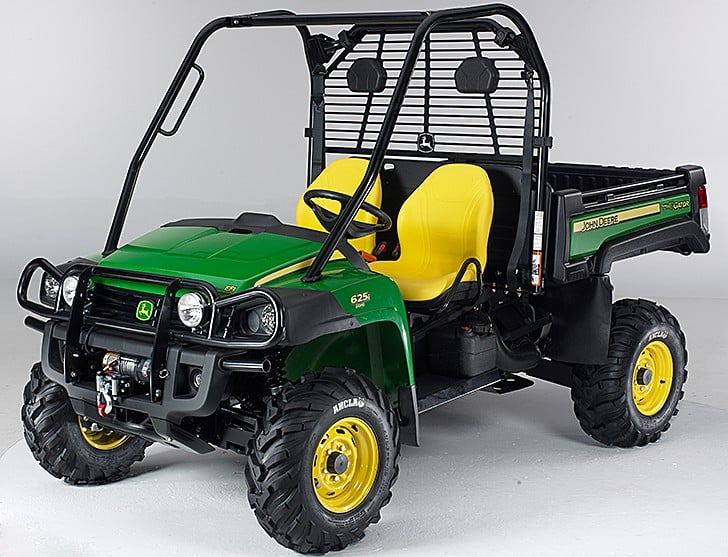 As sure as real work requires breaking a sweat, Gator™ Crossover Utility Vehicles are engineered to work as hard as you do. The 625i is a heavy duty XUV built for serious payloads with a powerful engine.
Features & Benefits
Cargo box
he deluxe cargo box consists of a 15 percent glass-filled polypropylene composite material that eliminates rust, dents, and reduces noise.
engine
The XUV 625i is powered by a 617-cm3, twin-cylinder, liquid-cooled, four-cycle gasoline engine. It produces 4.5 kgm of torque (32.9 lb-ft) at 2100 rpm.
Terrain capability
Comes equipped with a precision-engineered drivetrain system that fully utilizes engine power, optimizing acceleration, hauling, towing, and hill-climbing capabilities.
Dual A-arm front and rear suspension
A dual A-arm front and rear suspension provides a smooth ride over challenging terrain and excellent hauling characteristics.