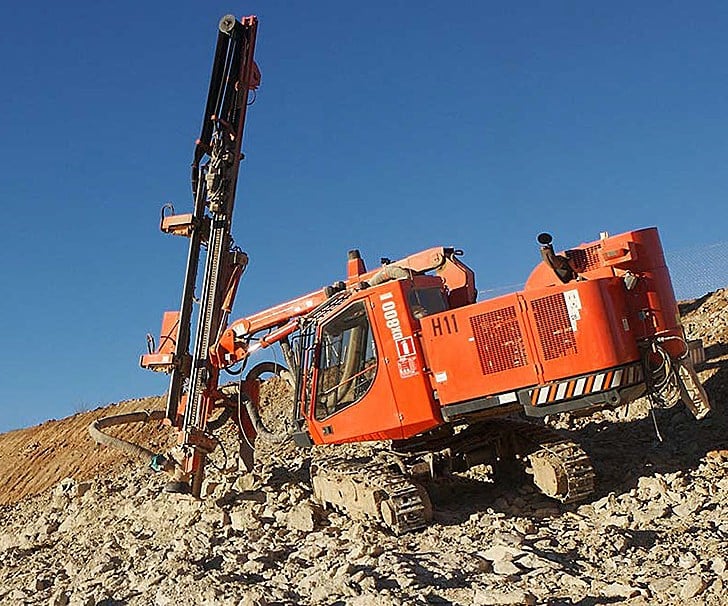 Sandvik DX800 is a hydraulic, self-propelled, self-contained and crawler-based surface rig with an ergonomic, high-visibility cabin and a rod handling system. The DX's revolving superstructure, power, precision and versatility make them an ideal choice for construction, quarrying, or surface mining operations.
Features & Benefits
Stability
Excellent stability even in uneven terrain.
PRODUCTIVITY
Drilling coverage of 17.6 sq.m (optionally 26.4 sq. m).
Accuracy
Straight holes with Rock Pilot drilling control system.
DUST COLLECTION
High suction capacity dust collectors.
Cabin
ROPS- and FOPS-certified safety cabin.