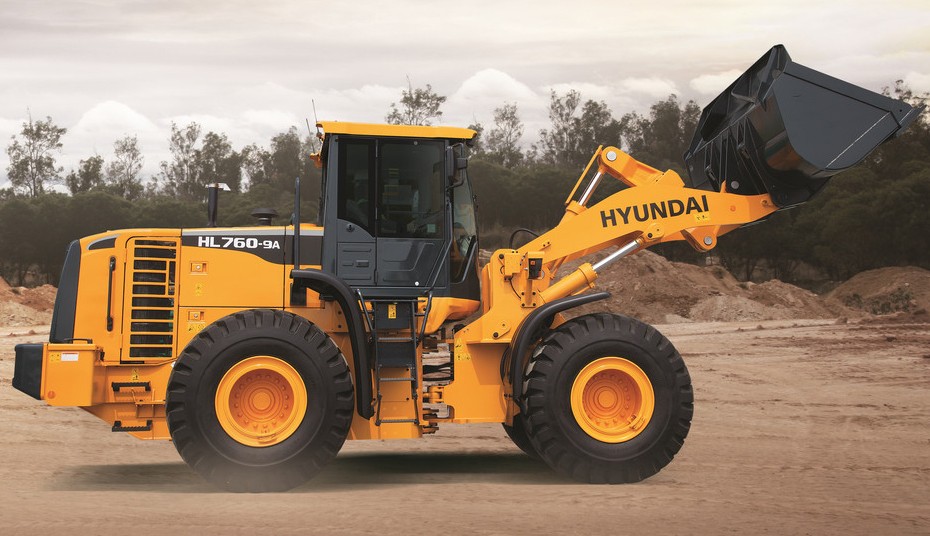 When it comes to moving material, nothing gets the job done like a Hyundai Wheel Loader. You might need to load a truck or haul gravel, move lumber or debris. No matter what your project, these rugged, high-performance machines are the fast, efficient way to get more work done.
With the 9-Series Wheel Loaders, you benefit from high-quality Hyundai construction matched with our Hi-mate remote management technology, easy-maintenance features that reduce machine downtime and service costs, extended-life components that can go as much as 5,000 hours between changes. They are truly hard-working, budget-friendly machines.
Features & Benefits
Eco-friendly Cummins QSB 6.7 Engine
The CUMMINS QSB6.7 engine combines advanced electronic controls and a self-diagnostic system with reliable performance.
Fully Automatic Transmission
Fully automatic transmission designed for maximum durability, minimum power loss, improved travel speed and low noise. Improved clutch control and minimized shifting shock when traveling contribute to a smoother ride.
Operator Comfort
In the 9A series cabin you can easily adjust the steering column and wrist rest to best suit your preferred comfort level. Pilot-operated joystick controls are easy and comfortable to operate.
Reduced Stress
Hyundai's 9A series cabin offers many amenities, additional space and a comfortable seat to minimize stress of the operator. A powerful climate control system provides the operator with optimum air temperature.
Advanced Color Monitor
The advanced new monitor with 5.7-inch wide color LCD with touch screen allows the operator to easily and efficiently control the machine.
Hi-mate (Remote Management System)
Hi-mate, Hyundai's proprietary remote management system, provides operators and dealer service personnel access to vital service and diagnostic information on the machine from any computer with internet access.
Remote-mounted Cooling Fan
The remote mounted, hydraulically powered cooling fan regulates fan speed according to working temperatures for coolant, intake air, transmission oil and hydraulic oil.