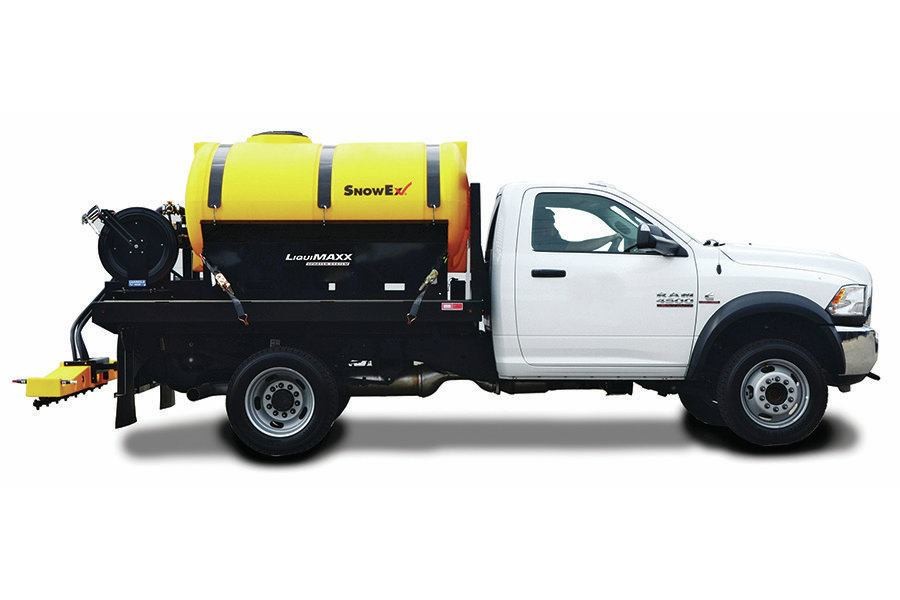 With a wide range of tank sizes available, the Liqui Maxx™ spray system is fit for use on many types of vehicles — large or small. This purpose built system can handle most standard commercial applications, making it a versatile and valuable tool in your winter maintenance toolbox.
Features & Benefits
The tank, pump and boom assemblies are interchangeable. Users can customize the system according to their needs, and then upgrade individual components later.
With the deluxe control, the Liqui Maxx can use optional GPS speed sensors to calculate the ideal application rate and then automatically adjust the flow rate as needed. It features 3-zone spray capability.
Featuring 3-zone spray capability, the standard control and pump system has toggle switches that turn the spray zones off and on for simple, no hassle operation.
For operator convenience and to help conserve fuel, the deluxe model's electric start allows users to start/stop the engine and operate the choke right from the cab.
The elliptical tanks have a low center of gravity for improved vehicle control.