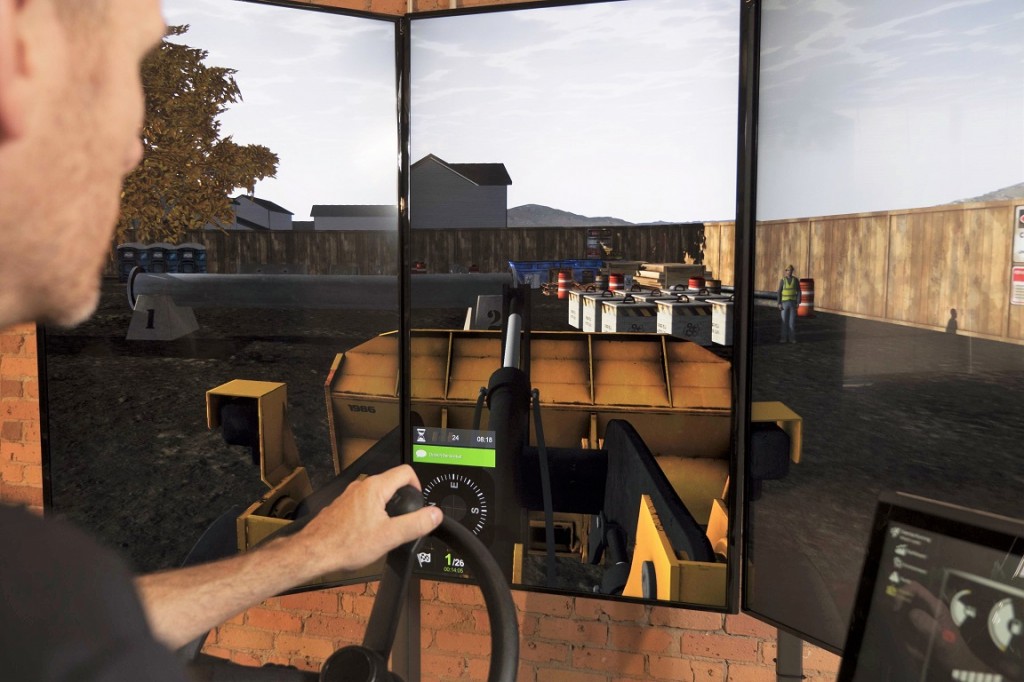 Meet the Vortex Advantage, the latest addition to CM Labs' construction crane and heavy equipment training product line. With many different options and configurations, the Vortex Advantage is a fit for training programs of all sizes and budgets.

Features & Benefits
A scalable solution
From screens to training modules — the Vortex Advantage is designed to grow with you, whether you're training one-on-one or entire classrooms.
Adapts to your training
The Vortex Advantage is ready to mirror your fleet: It features equipment-specific hot-swappable control sets and pedals. The three-screen option also rotates to replicate equipment-specific sight lines.
All-in-one
A sleek hardware design, a full catalogue of equipment training modules, and the world-renowned Vortex simulation "engine" — the Vortex Advantage integrates all three elements in a single plug-and-play training platform.
Screens
Select from a single-screen option, three screens, or five screens for maximum immersion and trainee engagement.
Motion platform
Add the motion platform option to reproduce the real feel of equipment in motion, including movement, vibration, impact, acceleration, and overload conditions.
Instructor operating station
Use the optional instructor operating station to guide and monitor students by controlling exercises from a dedicated interface.
Instructor operating station - con't
Instructors can review trainee performance, plot metrics, comment on progress, trigger faults, and control other equipment or virtual characters.
Control sets and pedals
Match your training modules to OEM-grade controls, ranging from single/dual-axis joysticks to steering wheels and configurable pedal boxes.