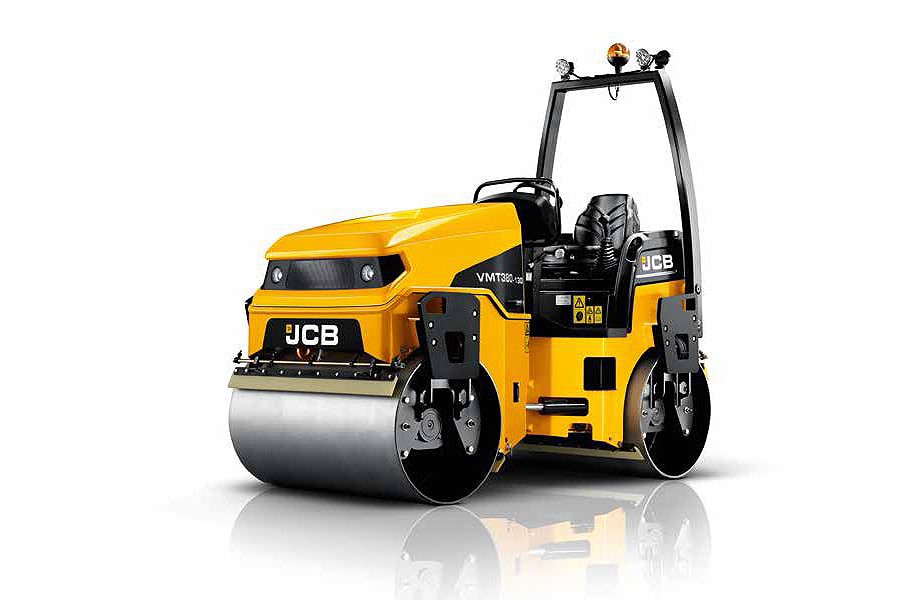 The new JCB VMT 380-130/140 road roller is designed to offer high productivity and reliability with maximum operating economy, excellent serviceability and operation safety . The ideal combination of static weights, centrifugal forces and amplitudes makes this vibratory roller perfect for a wide range of both soil and asphalt applications, from rolling sub-base to finish rolling.
Thanks to excellent manoeuvrability and a compact design, VMT380-130/140 compaction rollers are also ideal for a wide range of workplaces, including yards, access roads, residential streets, car parks, roads, highways and airports.
Weighing 8267 to 8488lb (3750 to 3850kg) and powered by a four cylinder 45hp (33.6kW) motor, the VMT 380-130/140 has an operating width of 51.1 to 55.1in (1300 – 1400mm) and generates centrifugal forces of 13264 to 14163lbf (59 to 63kN). There's an adjustable seat for comfort and productivity.
Specs
Key Specifications

| | |
| --- | --- |
| Operating Weight | 8267 to 8488lb (3750 to 3850kg) |
| Power | 45hp (33.6kW) |
| Drum width | 51.1 to 55.1in (1300 – 1400mm) |