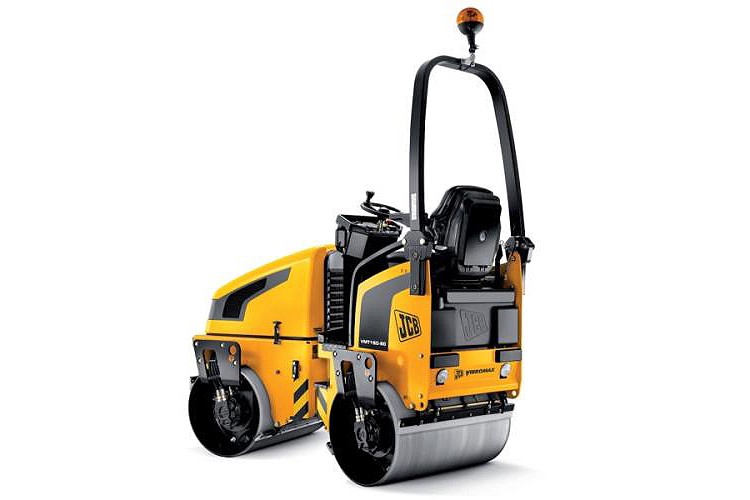 The JCB VMT 160-90 road roller is designed to offer high productivity and reliability with maximum operating economy, excellent serviceability and operation safety. The ideal combination of static weights, centrifugal forces and amplitudes makes this roller compactor perfect for a wide range of both soil and asphalt applications, from rolling sub-base to finish rolling.
Thanks to excellent maneuverability and a compact design, VMT 160-900 compaction rollers are also ideal for a wide range of workplaces, including yards, access roads, residential streets, car parks, roads, highways and airports.
Weighing 3628lb (1650kg) and powered by a Kubota 23hp (17kW) motor, the VMT 160-90 is our smallest road roller. It has an operating width of 38.6in (980mm) and generates centrifugal forces of 5845 to 10,116lbf (26 to 45kN). There's an adjustable seat for comfort and productivity.
Specs
Key Specifications

| | |
| --- | --- |
| Operating Weight | 3628lb (1650kg) |
| Drum width | 35.4" (900 mm) |
| Performance - SAE J 1995 | 22.5 hp (16.8 kW) |