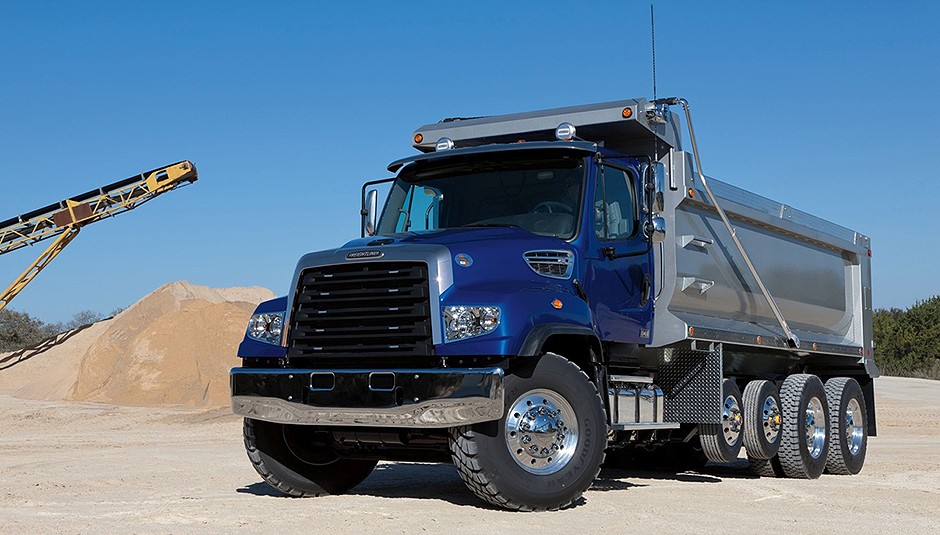 Built to perform in the most rugged conditions, the 114SD Natural Gas truck offers all you've come to expect in Freightliner's iconic vocational product, with the added benefits of a Cummins Westport ISL G natural gas engine.
Features & Benefits
Increased On-the-Job Efficiency
Not only is switching to abundant, clean-burning natural gas the right thing to do for the environment, it's also a smart business decision. By investing in the set-back axle (SBA) 114SD NG, you'll also get lower fuel costs and improved fuel economy.
Superior Performance
Available up to 320 HP, 1,000 lb-ft torque, the dedicated natural gas engine has the highest power-to-weight ratio in its class. The heavy-duty truck also features the Allison 3000 RDS automatic transmission.
Ease of operation
Designed to make body installation as easy as possible, featuring Freightliner's proprietary SmartPlex™ Electrical System, which provides unmatched flexibility for body builders when configuring a truck to suit specific body installations.
Cab & Controls
Freightliner also understands that comfortable drivers get the job done more efficiently. That's why you'll find ergonomically placed controls in the 114SD NG, as well as a surprisingly quiet cab inside the sturdy, steel-reinforced construction.
Tank Capacity
Freightliner Trucks offers factory-installed and warranty-covered CNG tanks in 60 diesel gallon equivalent (DGE) and 75 DGE configurations in the M2 112, installed back of cab.
Specs
Key Specifications

| | |
| --- | --- |
| GVW | 62,000 lbs. |
| Horsepower | 260 to 320 HP |
| Torque | 660 to 1,000 lb/ft |