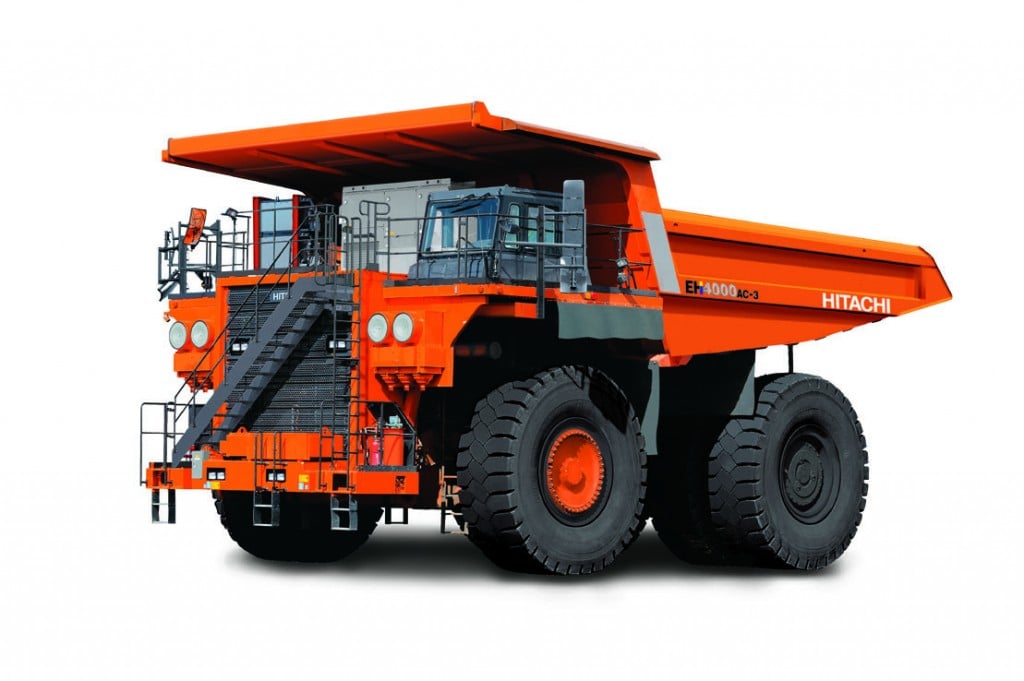 The EH4000AC-3 combines our time-proven truck technology with our newest and most efficient Advanced IGBT AC-Drive system. It's one of the most technologically advanced mining trucks in the world, and it helps raise profits by lowering fuel and maintenance costs.
Features & Benefits
Hitachi IGBT System
New-generation Hitachi IGBT system outperforms previous and competitive systems through its simplicity, improved efficiency and enhanced dependability. Unlike all other competitors, the entire AC-drive system is designed, built and supported by Hitachi.
AC-Drive System
New Advanced AC-Drive System delivers better performance, higher uptime and helps significantly reduce maintenance and fuel costs.
Engine
The EH3500AC-3 is equipped with a Cummins QSKTA50-CE diesel engine that generates 2,000 hp (1491 kW) at 1,900 rpms and meets Tier 2 EPA emission requirements. (An optional MTU 12V4000 C21 diesel engine is available outside of North America.)
Frame
The redesigned frame is designed for longer life. The bolt-on high-arch cross member, combined with new rear axle housing and nose cone designs give the EH3500AC-3 the sturdiest frame of all.
Payload
The nominal payload is at a very high level – 200 tons (181 tonnes).
Specs
Key specifications

| | |
| --- | --- |
| Target Gross Machine Operating Weight (TGMOW) | 709,888 lb. (322 000 kg) |
| Net Machine Weight | 310,852 lb. (141 000 kg) |
| Nominal Payload | 200 tons (181 tonnes) |
| Tires | 37.00R57 |
| Engine | Cummins QSKTA50-CE (Optional: MTU 12V4000 C21) |
| Power | 2,000 hp (1491 kW) |
| Drive | Hitachi Advanced AC-Drive System, IGBT |