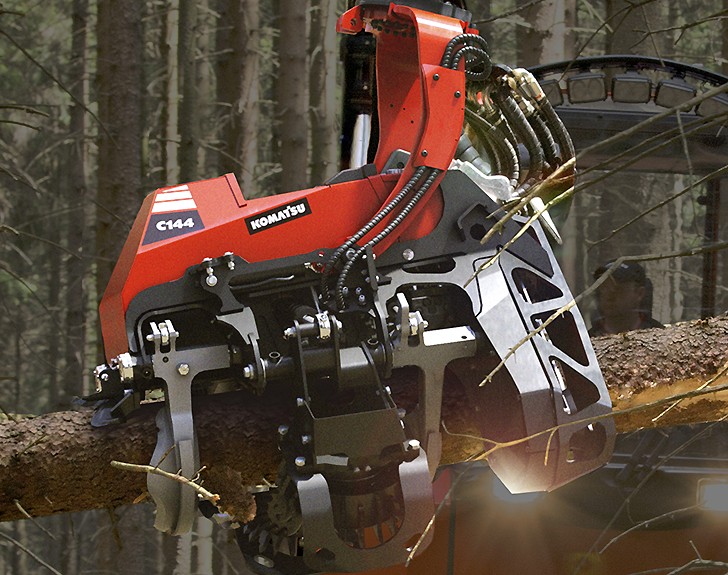 The Komatsu C144 is the harvesting head that never lets you down – not even in the most demanding and rough harvesting environments.
The system's extra roller in the feed line, which complements the body roller and produces significantly higher feed force, is truly unique. This is especially noticeable on extremely coarse trees and difficult to de-limb tops. Productivity is further enhanced with an entirely new Constant Cut cutting unit, including a new saw motor and bar mount. The Constant Cut function not only speeds cutting and increases dependability, it also minimizes risks for chain shot and splitting.
Features & Benefits
Constant Cut
Constant Cut with constant 40 m/s chain speed – increases productivity and minimizes risks for chain shot and splitting.
Efficient de-limbing
Four hydraulic de-limbing knives, with the two at the front providing more efficient de-limbing of trees that are difficult to de-limb.
Measuring
Patented length measuring with exact measurement accuracy and high reliability thanks to non-contact signal transmission.
Hydraulics system
Hydraulics system with higher energy efficiency due to among other things, a new actively controlled feed-pressure valve.