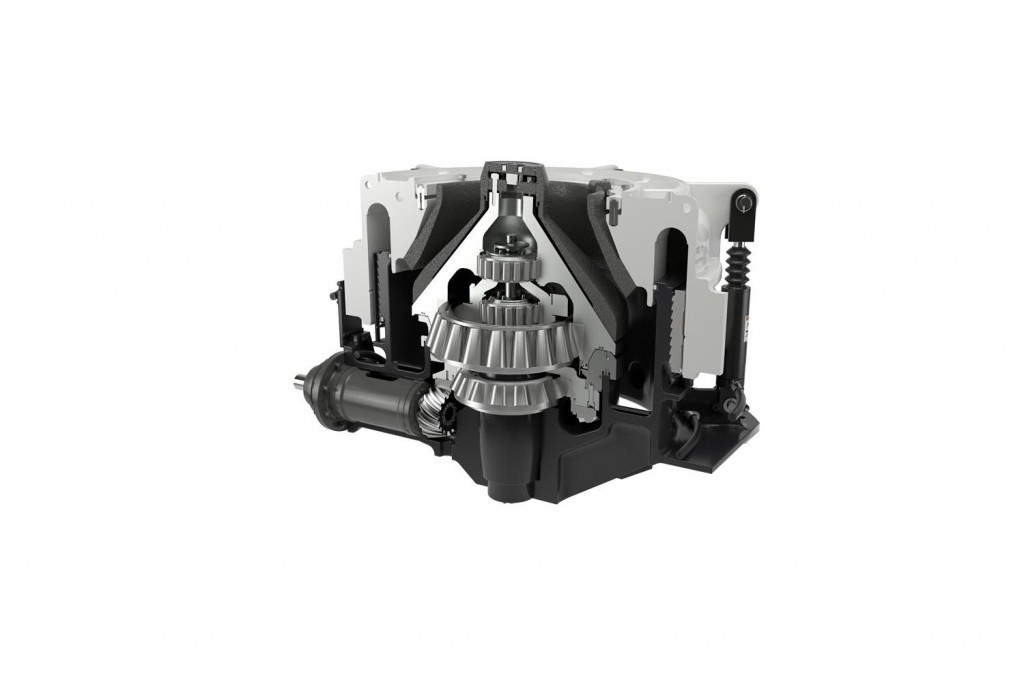 The Terex TC Cone Crusher provides an excellent reduction and product cubicity for the production of high quality aggregate and sub-base material.
Features & Benefits
Mantle liner
New "straight-lift, no-weld" mantle liner; common mantle for all concave configurations.
Configuration options
Choice of three concave configurations: Extra-Coarse/Medium-Coarse/Fine.
EFFICIENCY
Tapered roller and parallel bearings throughout for improved efficiency.
Roller bearings
Roller bearings in countershaft allow for a 360º drive motor location around drive shaft.
Quiet
Spiral bevel pinion and bull gear increase drive gear contact and reduce running noise.
Retention ring
New bolt-in concave retention ring eliminates the need to hammer in concave retention wedges.
Upper frame
One-piece cast steel upper frame with cast-in lifting points; common upper frame for all concave configurations.
Long stroke length
Long stroke length on clamping cylinders allows a large tramp clearance; high hold-down pressure for tight settings; internal linear transducer for CSS monitoring.
Cone performance
Large wedge ring contact area and extra hydraulic locking rams result in better cone performance at smaller CSS and/or arduous applications.
Specs
Key Specifications

| | |
| --- | --- |
| Weight | 31,360 lbs. (14000 kg) |
| Capacity @ 1.25" (32mm) CSS | 165-300 tph (150-270 t) |
| Engine Power | 300 hp (225 kW) |