Satellite communication growing quickly in Canada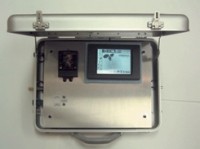 While cellular telephones are the most widely used wireless system in place right now, there are still blind spots, places where the signal can't reach a transmitter to be broadcast onto the network.

So what do you do if you are a contractor working on an isolated construction site in northern Canada, or a truck driver who's broken down in the Rockies, or an equipment owner barging gear along the coast? That's where satellite systems are coming more into play, providing a widely available signal with a line of sight far greater than cellular networks and a variety of other options for users to take advantage of.

Satellite communications is still an evolving field, with new systems and technologies added to the industry on a regular basis. It's also still somewhat expensive to get into than cellular phones, though according to some in the industry, it's going to be less expensive and more widespread in the very near future.

Globalstar, one of the largest players in the satellite communication industry, serves more than 200,000 customers with voice and data systems in 120 countries, and has been active in Canada since 2000. Its services feature mobile and fixed satellite systems, two styles of satellite modems, and a variety of service packages. The company announced in late March that it would be reducing transmission costs on its network, dropping some satellite airtime prices by up to 50 percent. It also announced hardware price cuts as well.

Canada is also served by Telesat, one of the very first communications providers to make use of satellite technology in the early days of space flight. Today, it provides solutions for business users, such as private satellite networks, private telephone lines and rapid data transfer options.

Cancom Tracking, a Shaw Communications company, has entered the industry of fleet management with in-cab and back-office systems allowing for efficient information flow between vehicles on the job site and the office.

Some companies have expanded on the services available to develop their own opportunities in the industry. One of those is Calgary's GEOTrac International Inc., which drew the attention of computer hardware manufacturer Intel by developing a messaging and communications system that can be used in high-latitude regions of Canada's North – a place that many satellite networks don't reach.