Improving remote worker safety with satellite data communications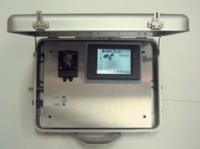 Alberta Occupational Health and Safety legislation requires that companies be aware of their remote workers' location at all times and that a viable communications device is present with workers in remote and dangerous conditions. Companies throughout Alberta are developing plans to ensure that they adhere to the legislation and to avoid potentially expensive penalties.

All West Surveys Ltd. has successfully integrated the Data Link MDT-214G by Alta-Comm into its work force to allow for greater worker safety and to meet the Lone Worker Alberta legislative requirements. The Data Link MDT-214G solution delivers detailed information on field crew location well beyond traditional cellular range, a necessity for All West as it maps pipeline routes and surveys well site locations in remote areas.

All West Surveys chose the Data Link MDT-214G that combines a Globalstar satellite data modem (SDM) and a complete Server/Client back office to facilitate the tracking of remote employees. Importantly the application also creates a 'trail' of previous locations to allow for the most efficient emergency response in case of a problem.

Austin Voon, Geomatics Engineer with All West Surveys Ltd. commented on the success of the Data Link MDT-214G application, "Our field crews work in remote locations that are not on mapped roads and where there may not be cellular coverage. With the Data Link solution we can now track and communicate with them virtually at any time as the product uses the Globalstar network of satellites to transmit the messages. "When crews end up in uncharted territories, we need to also know how they got there in order to minimize the response time to send assistance in case of emergencies. Taking advantage of the buffer feature of the MDT-214G back office, we can get a detailed breadcrumb trail of their route which will expedite search and rescue efforts." Beyond the tracking features, the Data Link MDT-214G was adapted by All West to provide a software system with additional tools such as truck-to-truck messaging, email to and from the trucks, SMS monitoring by our Safety Officer, field query of truck locations, conversion to local township coordinates and integration with our corporate GIS.