Royal Purple Introduces Commercial Lubricant Product Line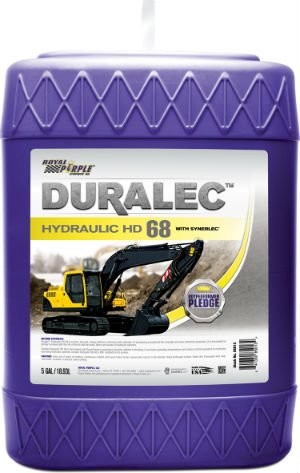 Premium synthetic lubricant manufacturer Royal Purple® introduced its new commercial lubricant product line, Duralec™. The new line of high performance lubricants has been specifically developed for the over-the-road trucking, construction, mining, agriculture and heavy-duty fleet markets with state-of-the-art technology to optimize equipment performance.
Duralec commercial products include heavy-duty motor oils, transmission fluids, gear oil, multi-purpose grease, coolant additive, tractor fluids, hydraulic fluids and diesel additives. Each formulated with Duralec's premium additive packages to deliver ultimate protection and peak performance in today's high-tech engines regardless of driving and operating conditions.
Company info
Related products