Topcon DS-200 features robotic upgrade to popular total station series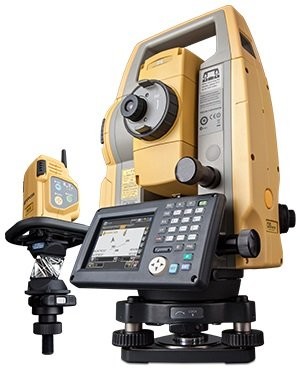 Topcon Positioning Systems has announced the addition of the DS-200 with XPointing technology to its DS line of total stations in the North American market.

"The DS-200 sets the standard for the entry level robotic total station market with unmatched design, performance and affordability," said Ray Kerwin, director of global surveying products. "XPointing technology allows the DS-200 to lock on to prisms quickly, even in dim or dark conditions."

The DS-200 can be configured for interaction with Topcon's RC5 remote system. "The remote allows users up to 1000 feet (300 meters) away to easily perform a QuickLock™ with a push of a button," Kerwin said.

As a Hybrid Positioning capable total station, the DS-200 offers the use of both GNSS positioning and optical positioning technology designed to increase field efficiency. "The system can become fully robotic with Hybrid Positioning technology, which can allow shots to measured with a GNSS receiver when the line-of-sight is blocked, for example," Kerwin said.

Standard additional features of the DS series include LongLink communications, TSshield™ security and maintenance technology, MAGNET® integrated software onboard and rugged water resistant IP65 construction.
Company info
Related products