Brandt opens three new facilities in New Brunswick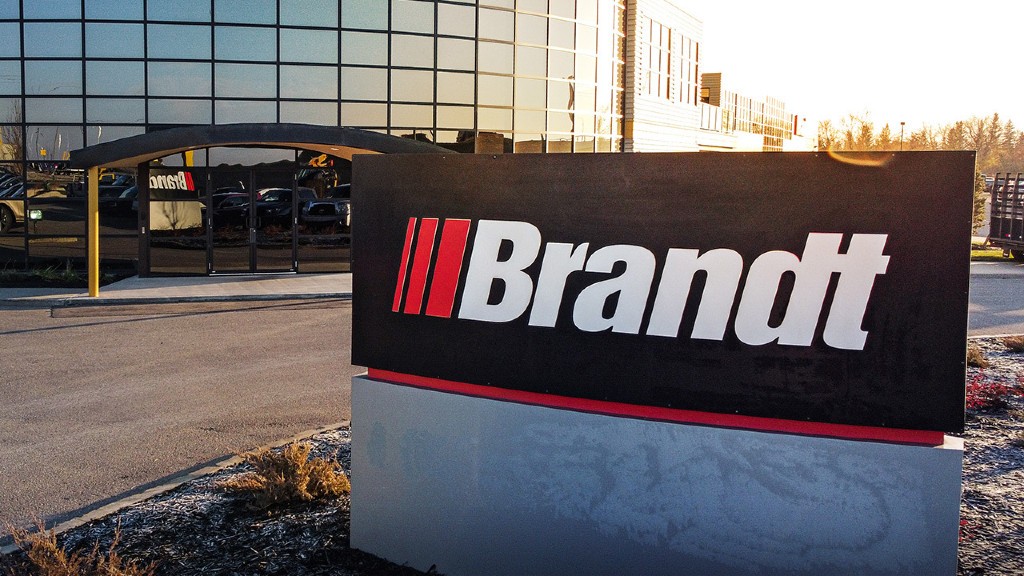 Brandt Group of Companies has opened new facilities in Moncton, Fredericton, and Edmundston, New Brunswick.
"These new facilities demonstrate our deep investment in Eastern Canada," says Brandt CEO Shaun Semple. "They're more than just buildings. They are a commitment to delivering the best possible service to our customers in the region."
The new facilities total more than 110,000 square feet and have created more than 50 full-time jobs for local workers. They include an Eastern Canadian central parts warehouse, a pre-delivery inspection (PDI) centre, and a 24/7/365 bilingual regional support centre for Atlantic Canada and Quebec.
The facilities bring an increased shop capacity and more service staff members into Brandt's network, allowing larger projects to be done more quickly. The corporate parts distribution centre in Moncton makes sure contractors across Eastern Canada will have easy access to parts to reduce downtime.
Brandt has over 100 service points across Canada and has been active in the Atlantic region since their purchase of Fredericton-based Wallace Equipment Ltd. in 2013. The company has experienced significant growth in the region since the acquisition and operates nine locations in the area.
The new buildings surpass building code targets for reducing energy consumption by more than 25 percent and deliver reduced lifecycle costs while providing a safe, naturally lit, and comfortable workplace. Lean shop layout principles are also being implemented to maximize process flow and labour efficiency.
Company info
Hwy #1 East, Box 3856
Regina, SK
CA, S4P 3R8

Website:
brandt.ca
Phone number:
1-888-227-2638
Read more