LiuGong 2023 excavator specs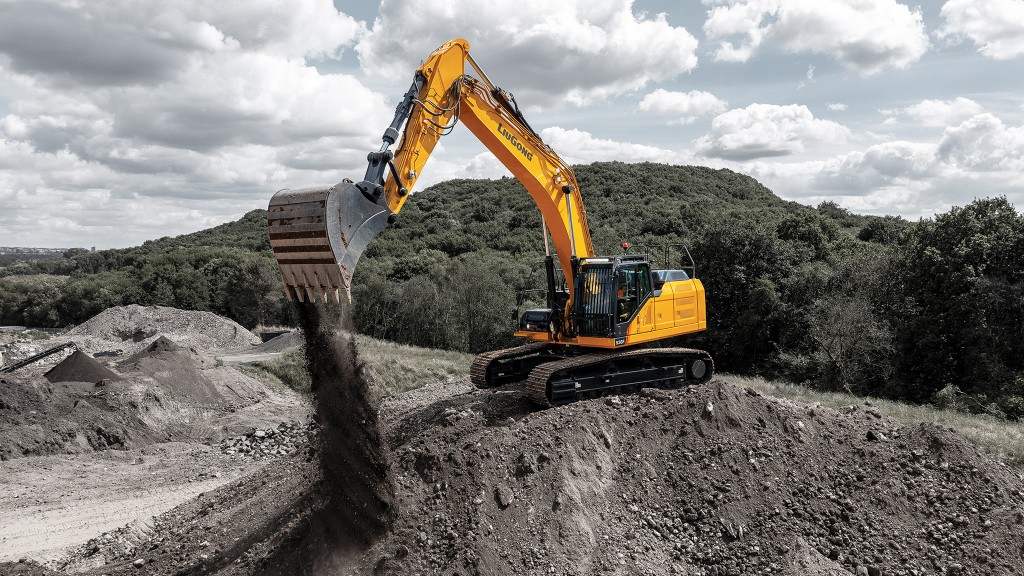 LiuGong excavators feature both factory-produced hydraulic quick coupler lines and additional Kawasaki hydraulics that enhance usability. Inside the cab, operators can use the LCD touchscreen with features such as jog dial, passcode start, fault codes, maintenance reminder, and brightness control. According to LiuGong, these machines have been designed with a focus on operator comfort.
Featured: 936F
The 36-ton LiuGong 936F excavator builds on the previous generation 936E as one of the large excavators in the LiuGong product portfolio. With an 8.9L turbocharged Cummins engine and extensive digging depths, LiuGong says operators can maximize their performance with this machine.