Hilltip drop spreader mounts on front or back of compact tractors and loaders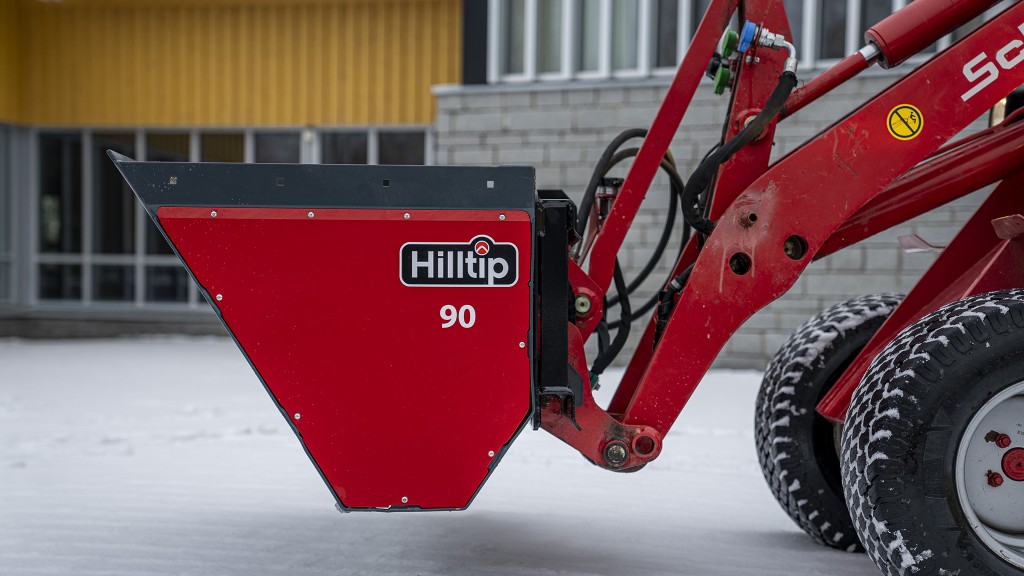 The IceStriker DSB drop spreader from Hilltip is available in 8- to 18-cubic-foot capacities and can be attached to compact tractors and loaders for winter maintenance work.
The spreader can be used for spreading salt, sand, or fine gravel. It comes standard with hydraulic motors and conventional controls. 12-volt electric drives are optional. Customers can also upgrade to StrikeSmart controls using either a hard-wired CAN bus controller or Bluetooth-enable smartphone controls. These automatic controllers feature Hilltip's HTrack tracking software, which Hilltip says is the industry's only two-way GPRS communication system.
HTrack users can create geofenced work sites, set customized application rates, monitor drivers, and document activities remotely using a computer, smartphone, or tablet.
When entering a job site, the StrikeSmart controller recognizes the site using GPS and defaults to customized application rates for the site. The spreader will then automatically adjust material feed rates according to travel speed, while the operator focuses on driving. Operators can also monitor and manually adjust spreader settings on the user-friendly controllers.
The IceStriker DSB comes standard with a top screen to prevent rocks and large material chunks from entering the hopper. Options include an LED rear light kit and various quick-hook attachments for front loader mounting.
Related Articles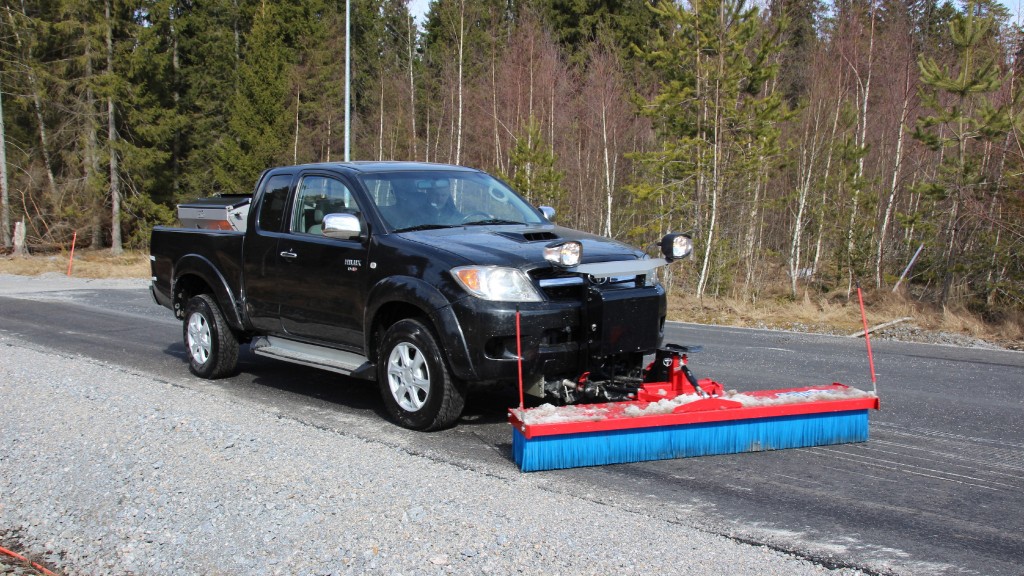 Hilltip adds new push broom to road maintenance attachment lineup