HCSS brings AI to construction technology with Copilot assistant for HeavyJob platform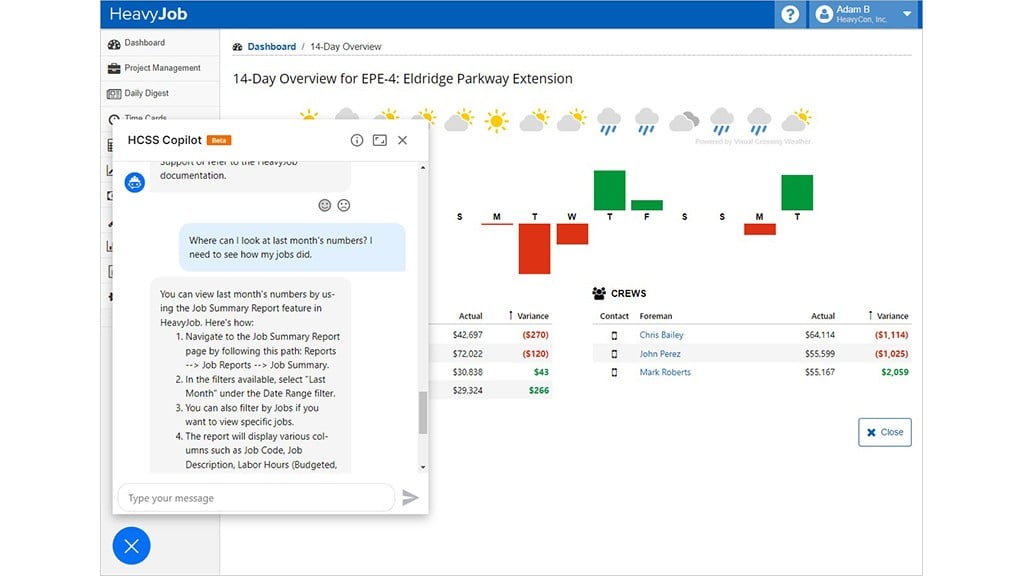 HCSS is adding AI to its civil construction technology offerings with the launch of HCSS Copilot, a natural language AI assistant that provides real-time interactive support for HeavyJob customers.
The use of Copilot will provide additional insight and draw on personalized data in seconds, adding value for users of the HeavyJob platform.
HCSS will soon integrate customer-specific data within Copilot so HeavyJob users can receive tailored, instantaneous, and actionable insight. The company's team of researchers, engineers, and industry experts will continue to partner closely with its select group of customers to build the next generation of intelligent support, analysis, and task automation, with further plans of incorporating Copilot across the entire HCSS platform in the future.
Customers are excited about the potential. "We've used HeavyJob for many years and jumped at the chance to be an early adopter of HCSS Copilot," says Tomas Zilka, Vice President of Operations at Pihl Excavating. "AI is obviously the future, and we've been intrigued by how it may enhance our workforce. HCSS Copilot gives us a front-row seat to this transformation. We're excited to see its growth in HeavyJob and beyond."