Sarens cranes help with maintenance of turbines at Saskatchewan wind farm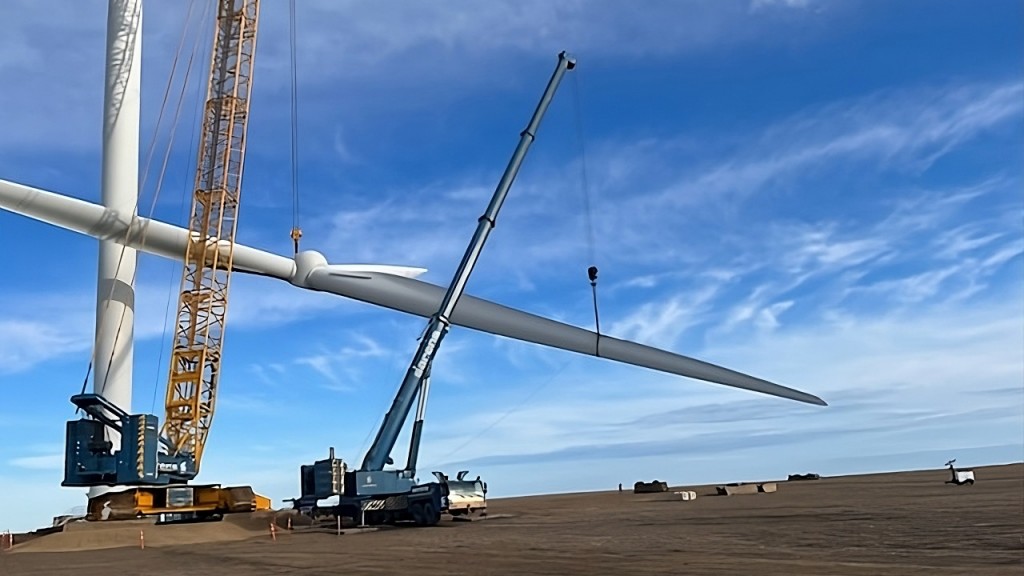 Wind turbine maintenance is a challenge, and requires specific knowledge and capability from crane contractors to ensure the safety and success of the job. When a Saskatchewan wind farm required turbine maintenance, Sarens was called on to provide that expertise.
The Golden South wind farm in Assinaboia, Saskatchewan, has 50 Goldwind turbines that went to work in March of 2022. They provide energy for more than 100,000 homes in the region. Sarens was called on for disassembly of the rotors and generators on affected turbines, due to its extensive knowledge and experience in the wind industry worldwide, as well as advanced machinery. Sarens was the only company that could locally supply a crane with a lifting capacity of up to 1,250 tons and an efficient configuration not requiring a derrick or superlift.
For the job, Sarens used a Demag CC 6800-1 SH/LH+LF3 S3 crawler crane that featured a main boom of 107 metres and a 15-metre job with 15-degree offset. The crane had a 142-ton capacity at a 22 metre radius. To support the crawler crane, a Liebherr LTM 1400-7.1 all-terrain crane was used to tail the 101.5-ton rotors, located at a height of 110 metres, and 102.9-ton generators.
Weather can be a limiting factor in turbine maintenance, so for added safety Sarens used its special case wind analysis procedure. Lifting tasks did suffer some slight delays due to adverse weather conditions such as strong wind and lightning, that halted operations until hoisting windows opened up for the cranes.
The Golden South wind project actively contributes to the reduction of greenhouse gas emissions and aids in the fight against climate change by generating renewable energy. It also supports the economic and social development of the region by generating revenues from municipal taxes, payments to landowners, direct and indirect employment, and local economic activities. The project will bring in an estimated $6.25 million in local property taxes over the life of the contract from Saskatchewan's public electricity provider.
Related Articles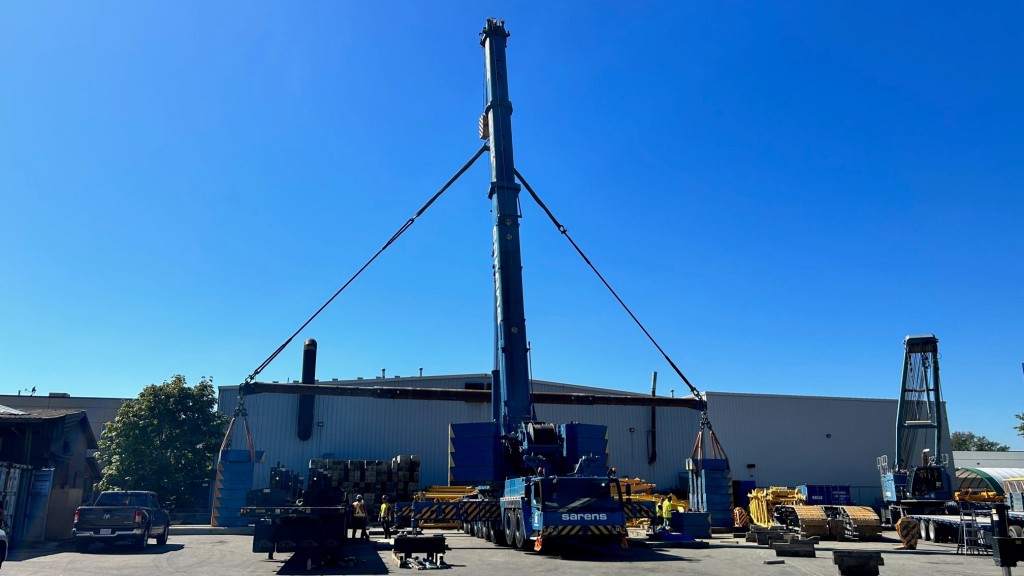 Sarens contributes technical and engineering skill to below-the-hook load testing project