Fleet management portal gives Mack owners easy digital access to truck information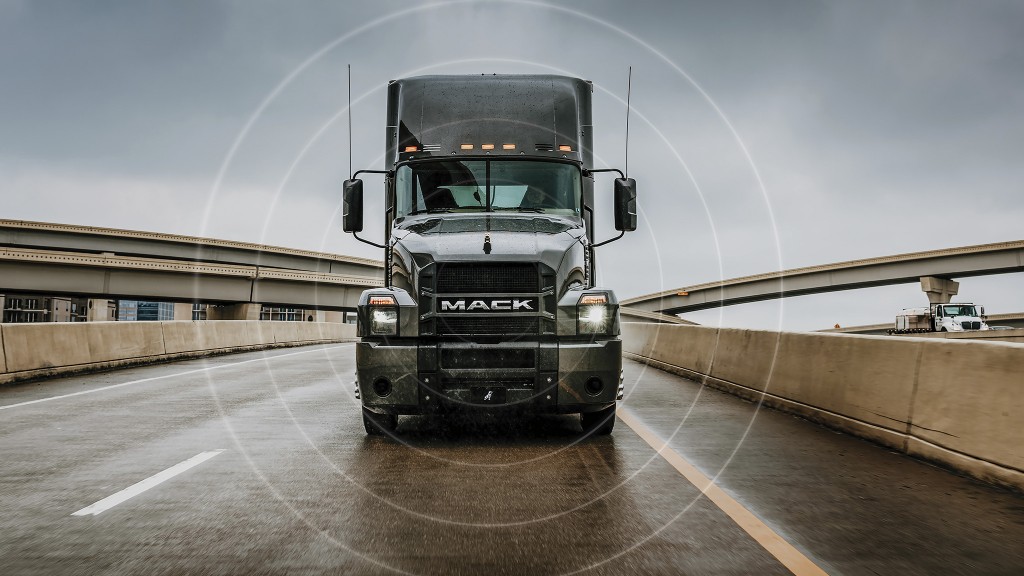 A new comprehensive fleet management portal from Mack Trucks will allow owners to digitally access information about the Mack-powered trucks in their fleet, providing more visibility on health and performance of their vehicles while making it easier to access data.
Mack Connect gathers critical information about a customer's trucks, services, and their specific application, translating it into improved fuel economy, safety, and productivity. The system collects data about asset location, idle time, traffic, fuel efficiency, safety performance, and vehicle speed.
Combining several services into one dashboard for easy use, Mack Connect provides access through a factory-installed 4G telematics gateway.
"Mack Connect is a portal that offers customers access to critical data that goes beyond what they are used to seeing," said Patrick Brown, Mack Trucks senior strategy and sustainability manager. "Mack remains committed to simplifying data so customers can easily use it to make decisions to increase their ROI and better manage their fleet."
The Mack GuardDog Connect is one component. The integrated telematics solution allows owners to manage fault events when necessary and also enables over-the-air updates when available. Reporting and analytics provide the ability to analyze data and determine if any adjustments can be made to improve efficiency.
Location data gives opportunities to optimize routes and identify sites such as nearby dealerships, when necessary, along with the truck's position history. Data provides efficiency improvements when it comes to fuel use and operating parameters, which can be viewed in a single hub.
The dashboard is customizable so owners and drivers can make the most of the Mack Connect system.
Hilco Transport helped pilot the new system prior to its introduction; about 50 percent of the 500-vehicle Hilco fleet are Mack trucks. Currently, more than 200 of Hilco's Mack vehicles are using Mack Connect.
"I'm a data-driven kind of person, so I like to be able to pull up the data that Mack Connect provides in real-time and present it when we have our executive meetings," said Mike Laughead, director of maintenance for Hilco. "We are impressed with the system, and it helps managers keep tabs on operations."
Laughead said aside from the reporting of data, he's most impressed by the map feature, which allows users to locate and click on a vehicle and access all the data associated with that truck.
"It's very user-friendly and easy to navigate," Laughead said.