Mack's medium-duty electric vehicle now available for order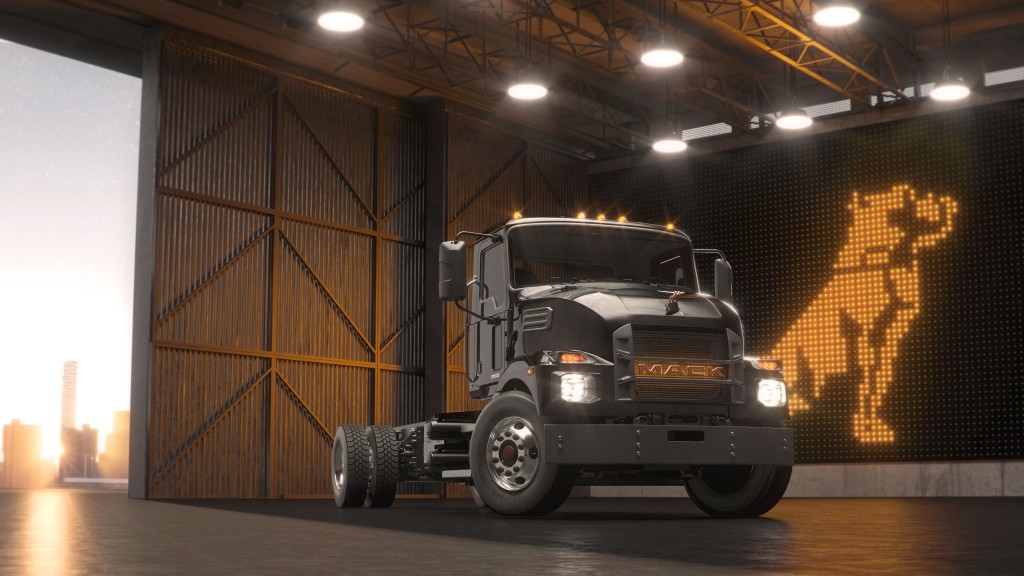 Mack's MD Electric medium-duty electric vehicle is now available for order. The MD Electric is the second electric vehicle introduced by Mack Trucks to the industry. The first was the Mack LR Electric, which went into production in December 2021.
"Mack is excited that customers can now order the Mack MD Electric," said Jonathan Randall, president of Mack Trucks North America. "Mack is committed to moving toward a more sustainable decarbonized future, and the MD Electric is just another step in our journey. Since we introduced the MD Electric in March, we've received overwhelming customer response and interest, so we're happy that customers can now place their orders."
The Mack MD Electric will be available in Class 6 and Class 7 ratings like its diesel counterpart. The Class 6 model has a gross vehicle weight rating (GVWR) of 25,995 pounds, and the Class 7 model has a GVWR of 33,000 pounds. Both models are exempt from the 12 percent Federal Excise Tax (FET). The Mack MD Electric will be produced at Roanoke Valley Operations (RVO) in Roanoke Valley, Virginia.
The Mack MD Electric joins the full lineup of Class 6 to 8 vehicles Mack offers. The MD Electric's three-phase permanent magnet synchronous motor and all onboard accessories are powered by nickel manganese cobalt (NMC) oxide lithium-ion batteries either in a 150kWh or 240kWH configuration. The MD Electric can be charged through AC or DC charging units. The regenerative braking system helps recapture energy from the multiple stops the vehicle makes each day.
The Mack MD Electric was developed specifically for medium-duty applications and is available in 4x2 configurations featuring a sharp wheel cut for ideal maneuverability in tight urban settings.
The MD Series cab design features a short bumper-to-back-of-cab measurement of 103 inches. Similar to the diesel-powered Mack MD Series, Mack matched the styling of the Mack Anthem, Mack's highway model, as a basis for the MD Electric grille and hood design. The Mack MD Electric will be supported by Mack dealers, many of which are already Mack Certified electric vehicle (EV) dealers.
The MD Electric will meet the needs of trucking applications requiring dry van/refrigerated, stake/flatbed, and dump vocations. Mack says that the MD6 model does not require a commercial driver's license (CDL) to operate for non-hazardous payloads.
The Mack MD Electric is approved to be a part of California's Hybrid and Zero-Emission Truck and Bus Voucher Incentive Project (HVIP).
Mack revealed the truck for the first time during the National Truck Equipment Association (NTEA) 2023 Work Truck Show in March.