Service fleets wary of alternative power, supply chain and labour challenges: VMAC survey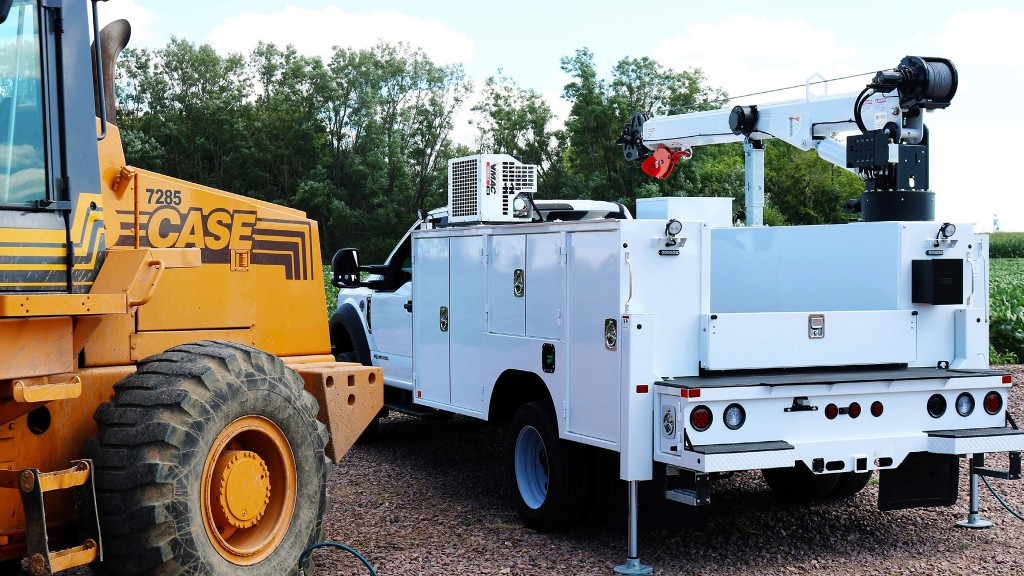 Service fleet operators remain focused on diesel and gas power for their vehicles and show wariness towards alternative power options in the latest industry survey produced by VMAC.
The State of the Mobile Compressed Air Industry Report, a yearly survey, also suggests that service fleets are starting to see some improvements from supply issues caused by COVID-19 but face challenges surrounding labour and rising costs.
VMAC surveyed 331 industry professionals, 62 percent of whom are owners and operators/mechanics, with equipment repair and construction the highest represented groups in the survey.
"Compressed air powers the tools and equipment critical to supporting diverse industries, including agriculture, construction, transportation, energy production, mining, forestry, and rail - and in equally diverse geographic locations and climates. Compressed air powers, feeds, and transports people around the world and unites the service truck and related industries," said Tod Gilbert, VMAC President. "Because of this diversity, global economic and supply chain conditions impact compressed air users differently, with some facing significant challenges where others thrive. Through the ups and downs, companies can show what it means to be a partner, working with their suppliers and customers to build stronger relationships while providing innovative and sustainable solutions."
Of the respondents, most have fleets of between 1 and 5 service trucks, with 6 to 25 trucks the second highest number. Increased response from agriculture, mobile tire, transportation, and similar sectors pushed Class 2/3 vehicles to the top of the survey response for 2023. Class 4/5 trucks are more likely to be found in municipal, equipment repair, construction, mining, and utilities use.
Diesel and gas remain most popular fuel choices
Traditional fuels remain popular for service vehicles, though the popularity of diesel has slipped slightly from 2022 to 2023. In this year's survey, only 51 percent of respondents expressed interest in buying a diesel-powered vehicle, compared to 68 percent in 2022. Gasoline remains the second choice, at 38 percent. Of alternative options, interest in hydrogen fuel leads at 12 percent, followed by electric at 11 percent.
Numerous concerns surround the purchase of electric vehicles. Range was the biggest worry to 53 percent of respondents, followed by charging availability at 49 percent, price at 43 percent, and charge time at 36 percent. All areas of concern were increased from 2022. Respondents also indicated the need for a vehicle to idle on the job as a concern. Comments suggested that cold weather, battery longevity, and a lack of vehicle supply were all issues as well.
Supply chain and labour issues causes of concern
The recovery from COVID-19 pandemic lockdowns has continued for service fleet owners. For 2023, 37 percent of respondents reported that COVID-19 had negatively impacted their business, a drop from 47 percent in 2022. VMAC suggested that this is an indication of businesses seeing hard work and resilience paying off after three years of challenges.
What remains is wariness about supply chain issues, however. Four out of five survey respondents identified supply chain challenges as their top COVID-19 business concern for 2023. That is down slightly from 2022. Delays for equipment and truck purchases appear to have shortened - only 35 percent of respondents expressed internal equipment or truck purchase delays in 2023, down from 47 percent, and only 31 percent were concerned with customer equipment or truck purchase delays, a drop from 41 percent.
Labour issues are also top of mind. 60 percent of replies indicated they have continued concern about skilled labour shortages, up 13 percent year-to-year. Low employee morale is up to 40 percent, a jump of 3 percent, and worries about increased employee absence are up to 46 percent.
Continuing issues surrounding truck chassis shortages have seen a drop, but 35 percent of respondents have been negatively impacted. Larger fleets are the most affected, with 87 percent of those operating 26 or more vehicles experiencing negative impacts. One result of this concern is that 64 percent of respondents are unable to replace aging trucks in their fleets. Meanwhile, 30 percent of respondents say they can't fill customer service truck orders. Some fleets report that they are running fewer trucks to compensate for the inability to replace older trucks.
Continued price increases and rising interest rates are also having negative impacts on service fleets.
Compressor choices changing
When it comes to air compressors on service fleets, respondents say they are present on 25 to 74 percent of vehicles. Most target under 100 CFM for their compressors, and require 120 to 149 psi for their uses.
Rotary screw air compressors remain the preferred units, at 81 percent, based on performance, reliability, quality, and size.
One change noted by VMAC is that more buyers prefer above-deck gas engine compressors on their service vehicles in 2023 compared to vehicle-engine-driven underhood units for the first time, 35 to 30 percent. VMAC launched one of the first rotary screw gas engine drive air compressors in 2015, and popularity has risen since then. Above-deck hydraulic drive and tow-behind units also remain popular.