Kubota Canada and the CHL celebrate community heroes in fifth annual contest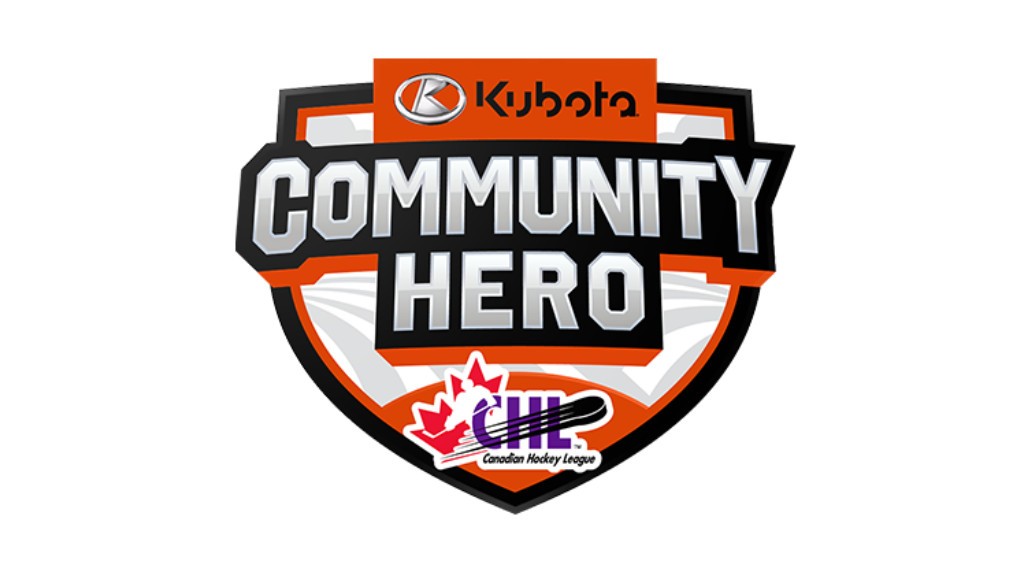 Kubota Canada, in partnership with the Canadian Hockey League (CHL), has launched nominations for its 2023 Community Hero contest.
The Community Hero contest brings attention to and celebrates the Canadians who make a positive impact in their communities across the country. Now in its fifth year, Canadians can nominate a community hero who deserves the spotlight. Nominations are open to Canadians making a difference in their community, including dedicated volunteers, healthcare workers, sport coaches, and more.
"It is often easy to think of a community hero or an individual who goes above and beyond in your community; however, their job may come without glamour and their goal is not glory. This year we are excited to celebrate five years of community heroes, the amazing contributions of previous winners and recognize up-and-coming heroes," said Andrew Marshall, vice president of sales, marketing, and dealer development at Kubota.
Kubota Canada says that the stakes of this contest have increased. This year additional community heroes will be recognized and a $75,000 grant will be distributed among the five winners, helping them reinvest in their communities and organizations they are involved in.
"Community Hero is an initiative that the CHL is honoured to be a part of," said Dan MacKenzie, CHL president. "We see countless individuals making an impact in our lives and they often do so without being asked and without asking for recognition. That's why we are proud to partner with Kubota Canada in order to shine a light on the incredible work being done by community members across the country and we look forward to recognizing five Canadians this year".
Kubota and its over 130 dealers and 51 participating CHL teams have deep roots in their communities across Canada and continue to strengthen local bonds by showcasing people who help and support their towns.
To nominate a hero today, visit here. Nominations will be accepted from October 9 to 29, 2023, with the winner being announced in early December.
Company info
5900 14th Avenue
Markham, ON
CA, L3S 4K4

Website:
kubota.ca
Phone number:
905-294-7477
Read more
Related Articles
Ram kicks off its battery-electric pickup launch with pre-order contest