Smooth ride and high visibility incorporated in Power Pavers slipform machine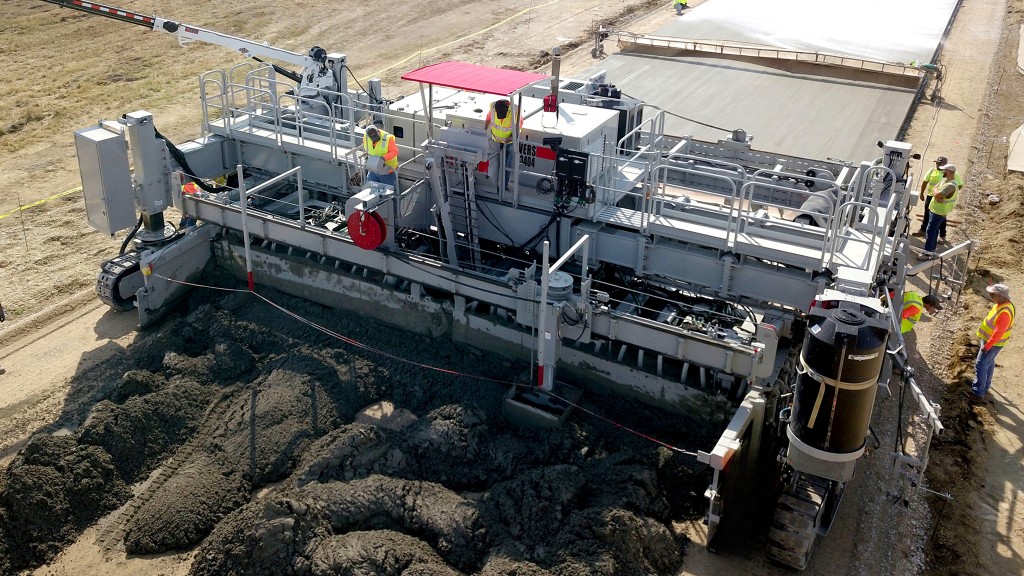 The SF-3404 is a new full-width, four-track concrete slipform paver from Power Pavers, and is designed to provide contractors with a smooth ride that saves time while providing complete visibility around the machine.
Maximum paving width on the new machine is 40 feet (12 m), with telescoping endpans providing 2 feet (61 cm) of width flexibility on each end. A heavy-duty plow, rigid paving pans, and durable slew drives add to reliability.
The SF-3404 is equipped with what Power Pavers says is the industry's longest Oscillating Correctional Beam (OCB), for smoothing the slab's surface after dowel bar insertion. The OCB is unique and heavy-duty, standing 30 inches tall with a 24-inch finishing length for full coverage over the dowel insertion void. The OCB easily corrects surface imperfections.
An optional compact, fully controlled Dowel Bar Insertion system is equipped with a hydraulic floating floor to maintain integrity of the initial slab and improve reconsolidation around dowel bars after the insertion process. Each time the DBI runs, the carriage recalibrates with electric sensors to ensure the floor is exactly where it should be. In addition, the DBI is split to allow for accurate crowning and bar placement. Each bar is held and guided into the concrete to prevent skewing, even while crowning. When running DBI, the machine utilizes a collision avoidance system to prevent centre tie bars and DBI from inserting at the same location.
A vibrator cruise control automatically adjusts the machine's vibrators to maintain consistent speed despite fluctuations in oil viscosity or changes in concrete slump. An exclusive crown-distance compensation feature provides automated crown transitions between the mold, DBI, and OCB for super-elevations and intersections.
The SF-3404 features Power Pavers' SlipSmart control system for simple, highly configurable machine controls. All machine diagnostics are onboard, with no laptop required. The new system provides fault codes for everything on the machine, including the DBI.
Related Articles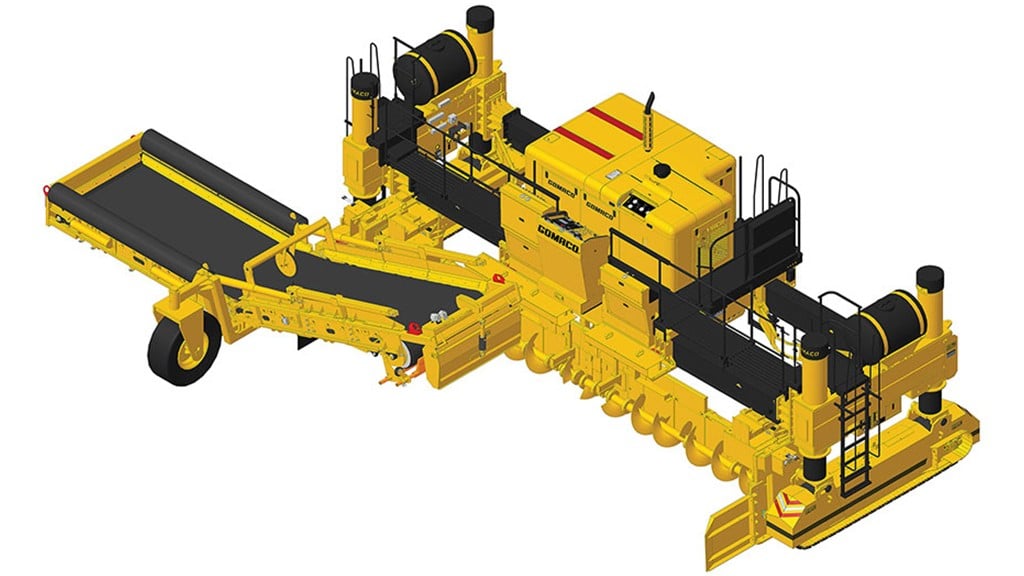 New combination concrete slipform paver and placer/spreader from GOMACO to launch at CONEXPO