The Utility Expo 2023 attracts record-setting 21,000 attendees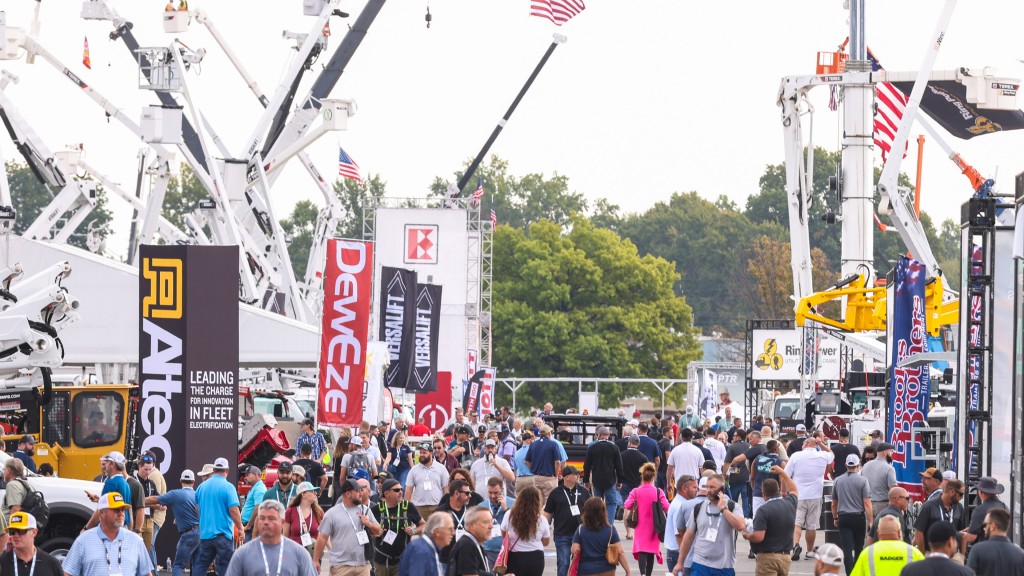 This week, The Utility Expo made its return to Louisville, Kentucky, with a record-setting gathering of over 21,000 utility construction professionals from all 50 states and 60 countries. These industry experts came together to experience the latest equipment and technologies in the utility sector.
"From every perspective, this year's Utility Expo surpassed all expectations, offering an abundance of sights and experiences for attendees," said John Rozum, The Utility Expo show director. "Our goal is to bring utility pros together with exhibitors and equipment manufacturers to advance the utility industry and showcase how the equipment, products and technologies help keep our communities working and thriving."
The Utility Expo 2023 featured over 900 exhibitors showcasing the latest products and solutions for the utility construction industry. Exhibits covered a record 1.5 million net square feet and included interactive product demonstrations. Registered attendance of over 21,000 smashed the previous attendance record set in 2019.
The construction of utility infrastructure plays a pivotal role in modern society. At its core, modernized utility infrastructure provides reliability, ensuring a consistent provision of essential services like electricity, clean water, and Internet connectivity to homes, businesses, and industries. This reliability, in turn, forms the foundation for economic growth by facilitating industrial production, attracting businesses, and generating employment opportunities.
"I like coming to The Utility Expo so I can put a face to a name when talking with vendors," said Ryan W. who works for a utility company in New York. "We get to see what is new that will help make the job easier and safer."
The equipment showcased by the exhibitors offered a firsthand look at the newest tools and machinery, allowing professionals to test and assess their relevance to their work. Educational sessions and workshops equipped attendees with training and certifications that elevated their skill sets and prospects.
"By all measures, this was an outstanding Utility Expo with more to see and experience than ever before," said Jim Glazer, The Utility Expo show chair and president of Elliott Equipment Company. "The Utility Expo is always a tremendous opportunity to make lasting industry connections and take advantage of education that helps participants continue to grow and stay competitive. At Eliott Equipment Company, we look forward to this important event for our industry where we can show off our equipment and products we offer the industry."
"We came to The Utility Expo to see what's new," said Jason B., a utility contractor from North Carolina. "We want to see what we can improve on and what we can do better for our customers."
Expanded educational and networking opportunities
This year's show featured an education lineup that provided a mix of field classrooms, educational workshops, and free sessions talking about everything from new technologies, traffic safety, underground utility locating, and sessions that allowed for participants to earn professional development hours (PDHs).
"Our education offerings at the show range from peer-to-peer demos to professional instruction to free drop-in sessions," said Rozum. "Whether you prefer to learn in the classroom or in the driver's seat, The Utility Expo has you covered."
An emphasis on safety
While safety has always been at the forefront of The Utility Expo's education lineup, this year the show joined forces with three other organizations to bring an expanded lineup.
As part of the new Safety Symposium, the American Traffic Safety Services Association (ATSSA) brought safety-related educational workshops to the show. In addition, certification training related to flagger certification and traffic control technicians were also offered.
The Utility Expo collaborated with the National Utility Contractors Association (NUCA), to bring the NUCA Lounge to the show. NUCA also offered a confined-space-entry safety course for attendees at the show.
Peer-to-peer experiences
This year saw the return of The Jobsite from Planet Underground which hosted hourly and free peer-to-peer demonstrations of predictive analytics software, electromagnetic (EM) locating, ground penetrating radar (GPR), subsurface utility engineering (SUE), underground RFID marking devices, and GIS mobile applications.
The Jobsite allowed attendees to experience exactly what it's like to work on a site but also spread the word about the importance of damage prevention and how equipment can play an important role in protecting underground utilities.
According to Gus B. from Arkansas, who has attended the event since 2017, he enjoys The Utility Expo because he can see the latest and greatest tech and learn new tools and equipment.
"We see new tools and equipment and learn about new processes," said Gus. "Every year we pick up something good that helps our company and makes us do a better job for our customers."
"We are thrilled with the overwhelming success of this year's The Utility Expo," said Rozum. "The record-breaking attendance, exhibitor engagement, exceptional educational content, and groundbreaking innovation all reflect the incredible dedication and passion within the utility industry. We're grateful for the support and participation of all involved."
Related Articles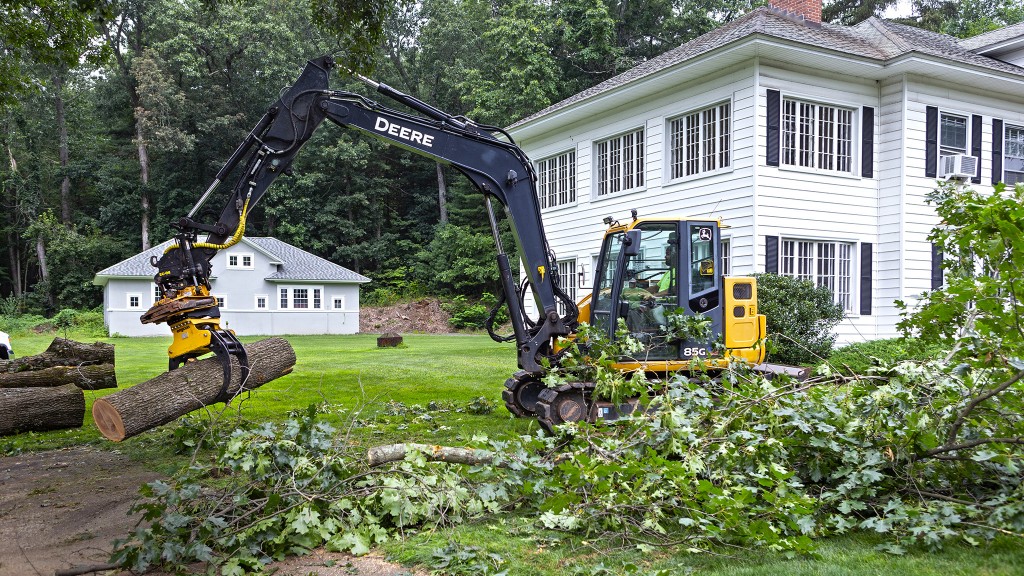 Witness the versatility of engcon's tiltrotators firsthand at The Utility Expo