Bobcat expands compact excavator line, updates model numbers for 3- to 5-ton machines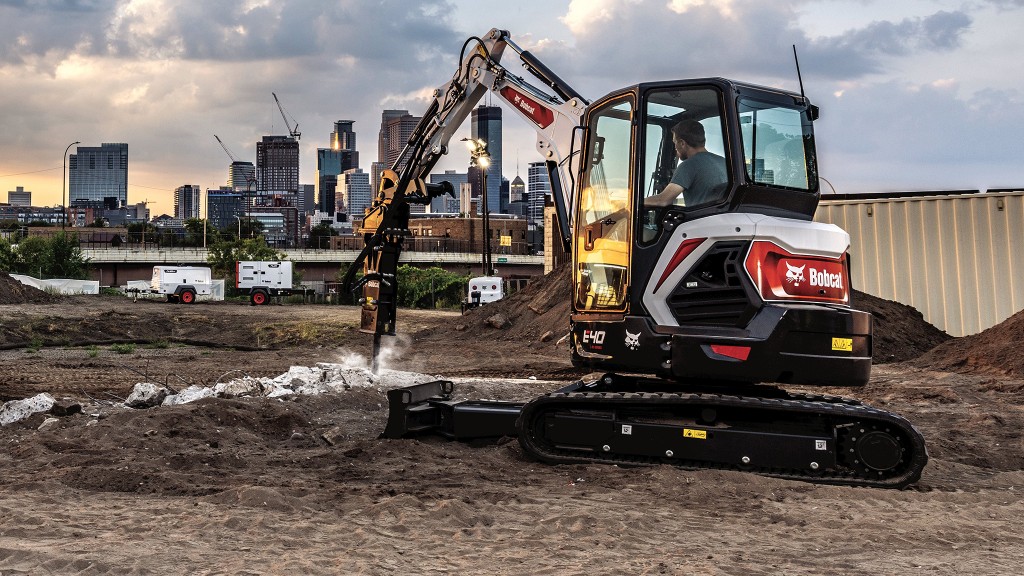 The compact excavator line from Bobcat will get a makeover through the end of 2023. A new model, the E40, will be added, and model numbers will be changed for machines in the 3- to 5-ton range to more closely align with the industry's size class.
The E40 is a high-performance machine with fast cycle times and maneuverability, along with practical features, Bobcat states. It features a minimal tail swing, with less than two inches of overhang, and a standard long arm. The excavator features solid over-the-blade and over-the-side lift capacities that the company says can usually only be achieved by conventional tail swing models.
The E40 weighs in at 9,180 pounds, features a bucket digging force of 7,284 lb.-ft., and a 215.2-inch maximum reach at ground level. It has a maximum dig depth of 130.4 inches, and a 146.8-inch maximum dump height.
Features of the new E40 include a powerful non-DPF, turbocharged Bobcat engine, a standard long arm, high lift capacity and powerful slewing performance, and a dual flange track roller system for improved lift performance and smoother ride.
Low-effort joysticks, LED lights, and an integrated lift eye are all standard. The E40 has extensive attachment versatility.
Model number updates better reflect size and performance
Bobcat is updating select model numbers in the 3- to 5-ton range to better reflect the machines' size and performance.
"Our compact excavator lineup within the 3-to-5-ton size class has grown, and the updated model numbers better reflect the outstanding performance capabilities that empower our customers to accomplish more each and every day," said Mike Wetzel, director of product development at Bobcat Company. "The updated portfolio more closely aligns with the excavators' capabilities when compared to other machines within the same size class."
The 33-hp Bobcat E35 has been renamed the Bobcat E38. This zero-tail-swing excavator provides for unobstructed rotation while the turbocharged engine and proven Bobcat hydraulics produce digging, lifting, and slewing capabilities. The 25-hp Bobcat E35 will retain its model designation.
The Bobcat E42 has transitioned to the Bobcat E48. The conventional tail swing E48 is a well-balanced machine, delivering horsepower, precise controls, and comfort
The Bobcat E50 has been renamed the Bobcat E55. A minimal tail swing excavator with less than one inch of overhang, the E55 puts more power and controllability in a compact package for faster cycle times and productivity.
Related Articles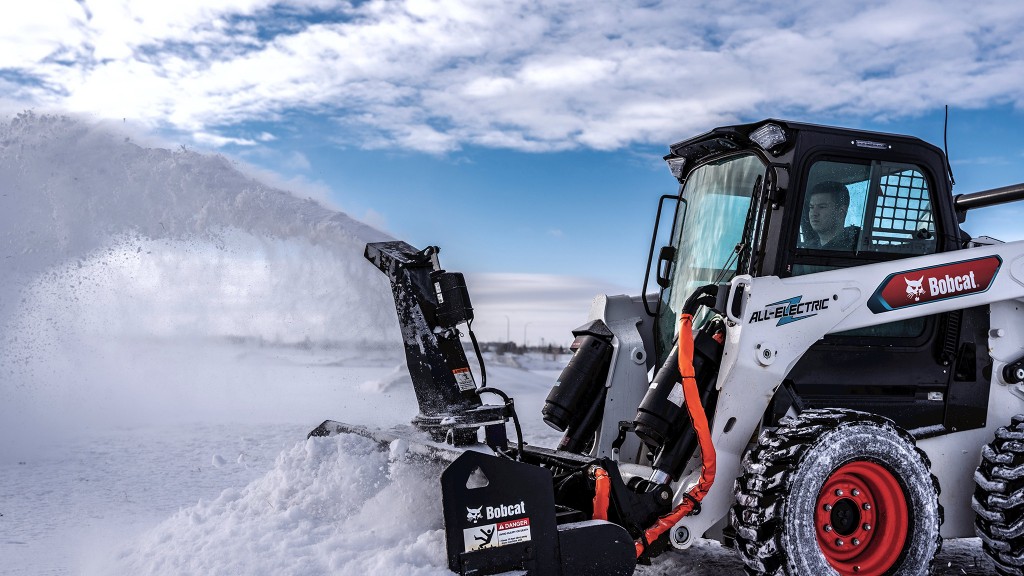 Electric equipment and Platinum models are Bobcat's highlights at The Utility Expo 2023