Electric equipment and Platinum models are Bobcat's highlights at The Utility Expo 2023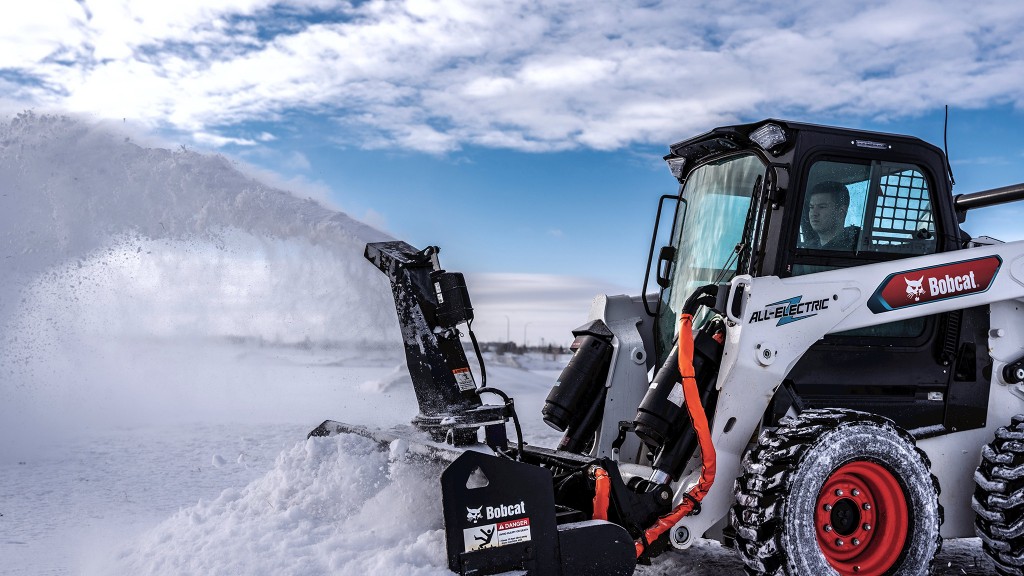 Electric machines, Platinum models, and new-look power products are all among the displays that Bobcat will present at the Utility Expo 2023.
Bobcat says its presence at the show will feature solutions for tough jobs and challenging work sites. Central to that will be the company's electric equipment offerings, including the Bobcat E19e battery-electric compact excavator and the in-development S7X all-electric skid-steer loader. Bobcat is committed to alternative power solutions that offer compact equipment users power, performance, and sustainability. Both machines on display are zero-emission, quiet, and feature minimal vibration to make them better suited for a wide range of job sites while providing more operator comfort.
For users looking for a more premium offering, Bobcat will present its Platinum models at the Utility Expo. These machines include technology and premium comfort features that give operators a higher-quality experience, helping their productivity grow. Platinum packages are available on select loaders and compact excavators, with new, limited-edition models introduced annually.
The newest products to join the Bobcat brand are in the portable power range. Formerly the Doosan Portable Power range, these air compressors, generators, and light towers now bear the Bobcat logo in North America and elsewhere. Bobcat-branded portable power products will be available in 2024, with show attendees able to get a preview of the rebranded line.
Bobcat light compaction equipment, including the R60P rammer and TR75 trench roller that will be on display, delivers ground preparation results for construction, utility, and other compaction needs. The line also includes forward plate compactors and reversible plate compactors.
The E35 compact excavator with depth check system allows operators to accurately measure depth and grade without exiting the machine. The technology makes for precise digging performance with an accuracy of +/- 0.5 inches. Several Bobcat compact excavator models are available with the system.
Also on display will be the MT100 mini track loader, UV34XL gas utility vehicle, a range of attachments, and new technologies including advanced display technology featuring a transparent touch display, among others.