Bobcat adds new articulating tractor to grounds maintenance lineup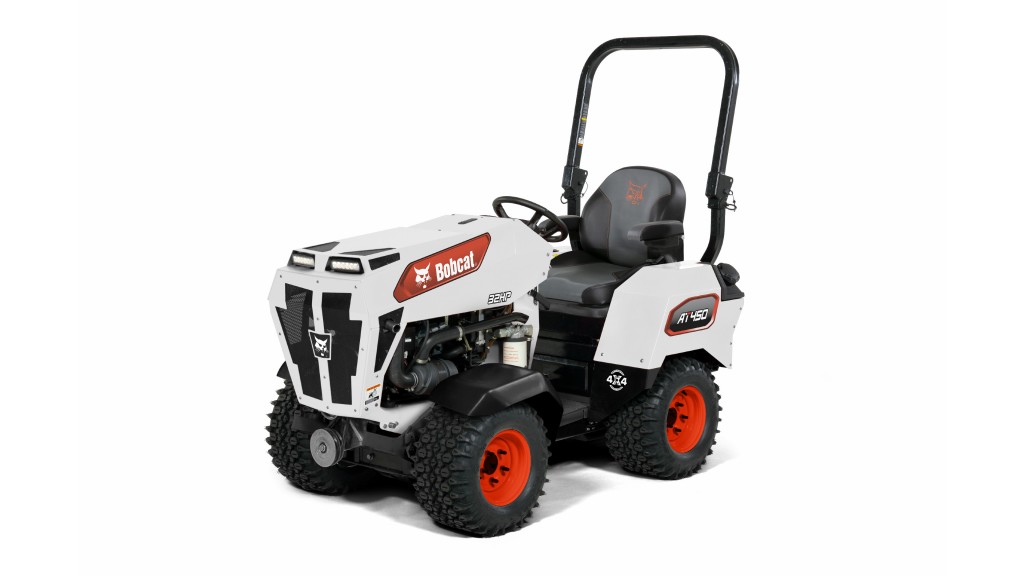 Bobcat Company has expanded its grounds maintenance equipment lineup with the debut of the Bobcat AT450 articulating tractor. The AT450 joins a grounds maintenance product portfolio that Bobcat has grown over the past five years.
The machine is ideal for material handling, turf maintenance, and snow removal for hobby farms, commercial properties, golf courses, and sports facilities.
The AT450 powers a variety of front-mounted, belt-driven attachments, and thanks to the machine's four-wheel drive, low center of gravity, and its ability to both articulate and oscillate operators get ideal stability across various types of terrain and conditions.
The tractor's articulating and oscillating frame keeps all four wheels in contact with the ground – even on rough terrain – which helps limit surface disturbance during turns. The AT450 can navigate slopes as steep as 30 degrees, with attachments following the ground contour.
AT450 operators benefit from ideal ground contact and minimal ground disturbance.
A 32-horsepower, liquid-cooled gasoline engine produces enough power for front PTO attachments on the AT450. With the articulating tractor's attachment system, operators have added versatility to utilize a host of attachments.
Available attachments include a bucket, AirFX mower decks (61-inch and 72-inch), BrushCat mower, Flex Deck mower, flail cutter, snowblower, V-blade, and turbine blower. Bobcat says that additional attachments will be available in the future.
The AT450 comes equipped with a standard front hitch system, which allows operators to switch out attachments without tools. The machine's seven-gallon fuel tank means fewer fuel stops so operators can maximize their time at work.
Skid plating along the underside of the frame helps protect components. Service points and access to electric components are grouped under the hood. Operators also have unobstructed access to the battery, which is protected from outside elements in a compartment below the joystick.