KIOTI expands tractor lineup with additions to two series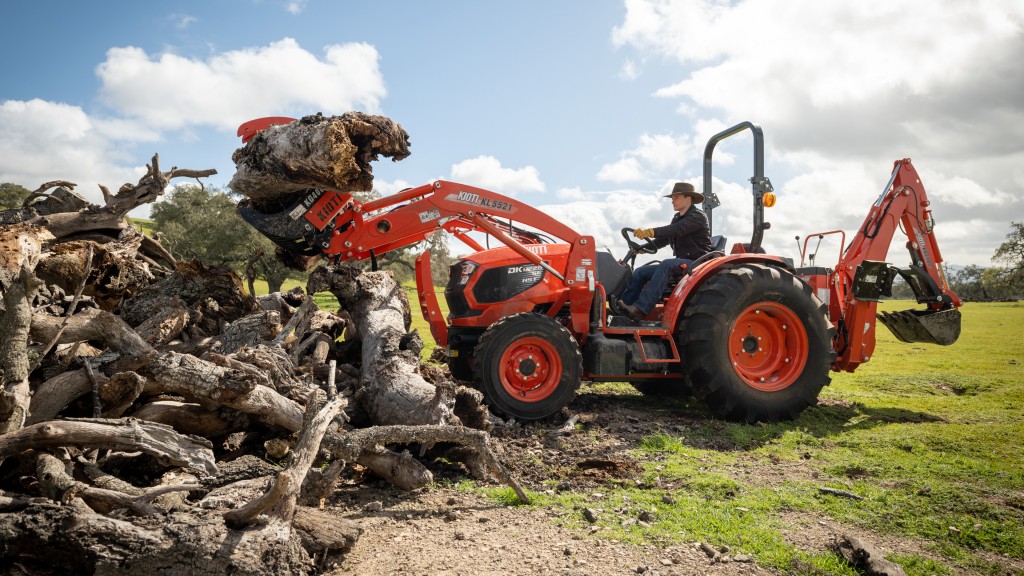 KIOTI Tractor has added new CK20 and DK20 Series models to its tractor lineup. The series is available at KIOTI dealerships across the United States and Canada. Many of the new models utilize features like integrated joystick controls, LED headlights, and updated steel hoods.
The integrated joystick controls help make it easier for operators to utilize the front-end loader. The joystick enables the operator to perform all loader functions with a single lever. The controls can be paired with an optional third-function valve kit and tractor attachments. Select CK20SE Cab and DK20SE models arrive factory-prepped for the optional RPM raise feature. With this feature, operators can temporarily increase to maximum engine RPMs at the push of a button when lifting heavy loads, and return to the preset RPMs once completed.
New LED headlights increase nighttime visibility for long days on the job. Additionally, a new steel hood increases machine durability, along with improved branding and a more modern look.
"The new CK20 and DK20 models build upon our tried-and-true equipment features to deliver enhanced productivity and performance," says Joel Hicks, KIOTI product development manager for tractors. "We know operators perform tough jobs that require power and precision, so these new workhorses are designed with those needs top of mind."
The CK20 and CK20SE Series tractors
Ranging from 25 to 40 horsepower, the CK20 Series compact tractors utilize ideal power and smooth handling. The CK20 Series includes the CK2620, CK2620 HST, CK3520, CK3520 HST, CK4020, and CK4020 HST models. The CK20 Series comes standard with power steering, wet multi-disc brakes, and a joystick valve with third-function controls. Buyers have the option to purchase the third-function valve kit needed to power front-mounted hydraulically-actuated attachments.
The CK20SE Series includes seven models, ranging from 25 to 40 horsepower: CK2620SE HST Cab, CK3520SE, CK3520SE HST, CK3520SE HST Cab, CK4020SE, CK4020SE HST, and the CK4020HST Cab. The SE Series includes many of the features found on non-SE models and comes standard with dual remote hydraulic valves along with tilt steering and joystick valves.
The DK20 and DK20SE Series tractors
The DK20 Series has tractors ranging from 40 to 55 horsepower.
The DK20 Series includes three models: DK4520, DK5020, and the DK5520. Each machine is powered by a liquid-cooled, 3-cylinder KIOTI diesel engine.
The new DK20SE models range from 40 to 58 horsepower and feature a fuel tank with a 12.7-gallon capacity and a top speed of 18.45 mph. These models also feature hydrostatic transmissions. The three-range transmission utilizes dual pedal operation. The models in the DK20Se range are DK4220SE HST, DK4220SE HST Cab, DK4720SE HST, DK4720SE HST Cab, DK5320SE HST, DK5320SE HST Cab, and the DK6020SE HST or DK6020SE HST Cab models.
Company info
6300 KIOTI Drive
Wendell, NC
US, 27591

Website:
kioti.com
Phone number:
877-465-4684
Read more
Related Articles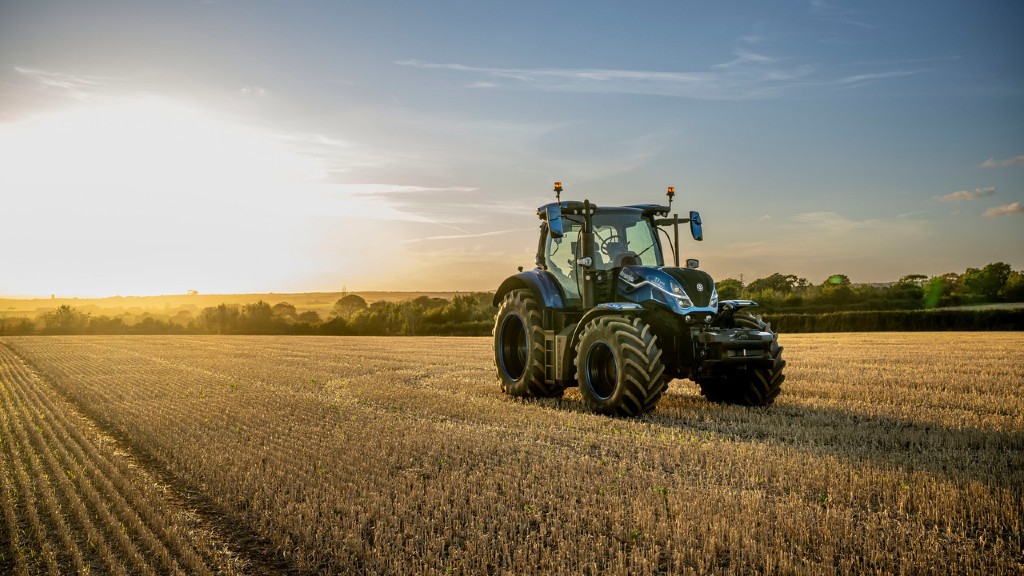 FPT Industrial natural gas engine powers New Holland Agriculture prototype tractor