FPT Industrial natural gas engine powers New Holland Agriculture prototype tractor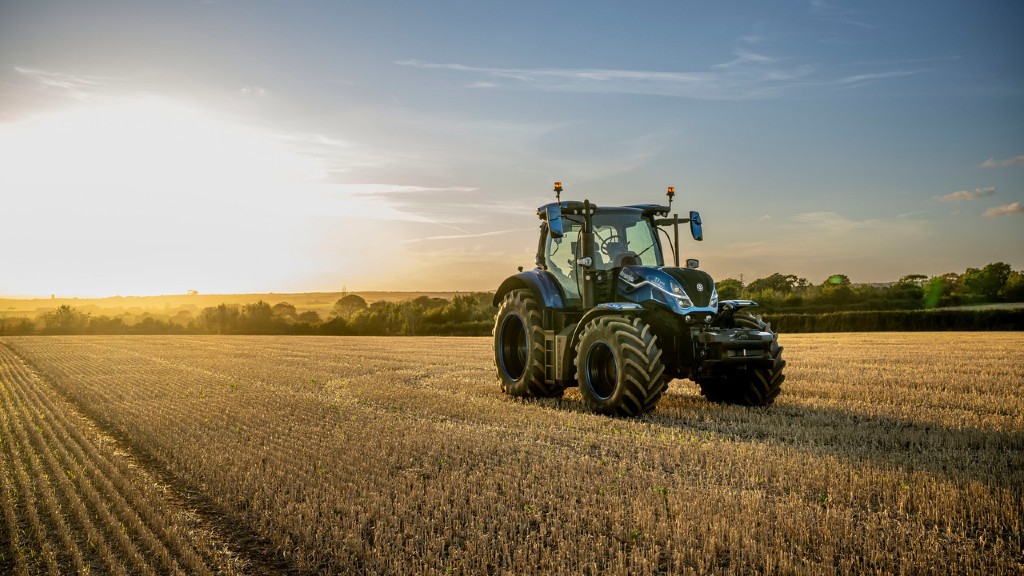 At the CNH Industrial Tech Day event held in Phoenix, New Holland Agriculture unveiled the new T7 Methane Power LNG (liquified natural gas) pre-production prototype tractor. The tractor is powered by FPT Industrial's N67 NG engine.
The T7 Methane Power LNG tractor was developed to offer both an economic and ecological alternative to environmentally conscious farmers looking for high-horsepower tractors which offer ideal performance, lower emissions, and reduced operating costs. In addition, since liquified natural gas allows for greater storage density compared to compressed natural gas, it increases run time without the need for additional tanks.
Delivering the same performance as its diesel equivalent in terms of power, torque, durability, and maintenance intervals, the N67 NG ensures diesel-like drivability for an unchanged user experience, while reducing the carbon footprint of farming operations.
The N67 NG engine powering the New Holland T7 Methane Power LNG can run on liquified biomethane sourced from livestock manure and slurry, allowing for carbon-negative operation and enabling circular ecosystems in agriculture.