Sakai America's first oscillating soil compactor rolls off production line
Gear-driven oscillation powers Sakai's new soil compactor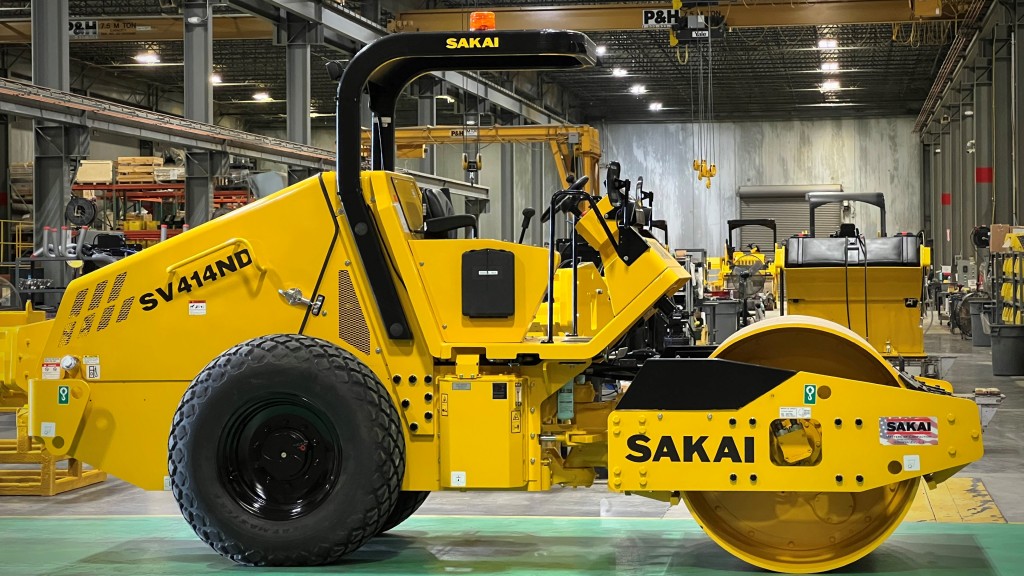 Sakai America, Inc. has just completed the first production unit of the new SV414ND oscillating soil compactor with user-selectable oscillation and vibration, combining both vibration and oscillating and saving the need for separate machines.
"This is a product we have been testing in the field for quite some time and are excited to finally launch," said Brad Belvin, manager of sales and marketing. "We've had tremendous success with our asphalt ND line and heard no shortage of contractor requests to bring similar selectable oscillation/vibration drums to the soil side of the business."
Oscillating soil compactors are typically used in regulated no-vibe areas due to soil type and in situations where compaction must be achieved but with a reduction in felt vibrations, noise, and damage to nearby structures. The SV414ND is now available to order from all SAKAI U.S. and Canadian dealers.
The SV414ND
Like other "ND" designated models from Sakai, the SV414ND features oscillation and vibration capability in the same drum. Sakai says that the machine's oscillation is gear-driven, as opposed to belt-driven, saving equipment managers the time, hassle, and expense of belt servicing. The SV414ND is an eight-ton class 67-inch soil roller powered by a Cummins QSF 2.8 with 74 horsepower.