9 things to know about charging electric construction equipment
Your common questions answered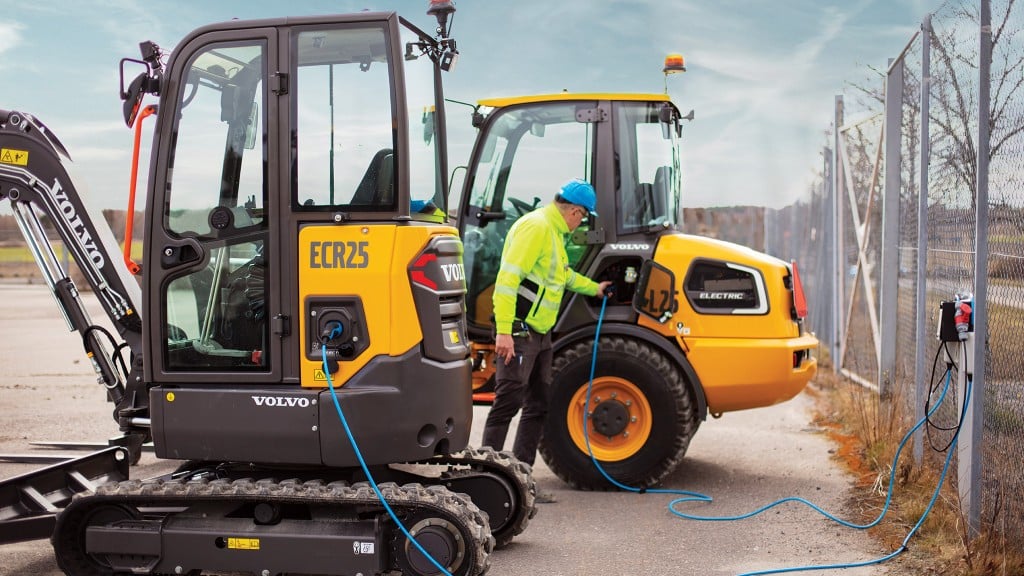 As more electric heavy equipment hits the market, more people have questions about it – especially related to charging. The best way to learn about and get more comfortable with this new technology is to see it in person, but in the meantime, perhaps these answers to the most common charging questions can help.
What type of charging infrastructure do I need?
For optimal charging time, it's strongly recommended to have a 240-volt, Level 2 AC charging setup utilizing an SAE J1772 charging adapter or J plug - the same as for electric vehicles. This is not difficult to install if you don't already have one.
You can also charge with a common household 120-volt outlet, but it will take longer. Basically, the more power you can put into your machine, the faster it will charge. Think of it like filling your vehicle using a fuel pump versus a gas can.
Why do some machines take longer than others to charge?
Usually it's because they have a different number of battery packs.
Are there charging options for remote locations without a power grid?
Yes. Beam offers a solar charger that is an off-grid, free-standing option, and the great part is that the solar panels are always at the correct angle because they follow the movement of the sun.
Also, two North American Type 1 charging plugs – the same used for electric vehicles – are available for 240-volt charging. The charging time is the same as on the 240-volt, Level 2 AC setup, but keep in mind that this is totally off-grid, so you don't need power cables running to it. You can simply charge using the power of the sun.
What other charging solutions are there?
An option Volvo CE is working on is a Benning DC fast charger. This charges 48-volt batteries directly with 48 volts and up to 360 amps. As a result, charging times are drastically reduced. The Benning unit isn't off-grid, so it would need to be wired into a three-phase power grid at the location where you want to charge.
At this stage in electric machine development, various OEMs and partners are working on a range of solutions, so there will be even more options in the not-too-distant future.
What is the best charger for a battery's lifespan?
The best for the battery life is Level 2 AC charging, which is slow charging, versus DC rapid charging - but it's all about a customer's needs. Fast charging won't kill the battery, but you can extend the life of the battery with slower charging. We don't yet know how long the batteries will last in electric construction equipment because the technology is so new, but we estimate that the battery will likely last somewhere around 10 years.
Another thing to keep in mind is that lithium-ion technology is far superior to the old lead-acid or nickel-cadmium technology we sometimes have in mind when thinking about electric vehicles. Li-ion batteries have no memory effect and they're maintenance free, rapid charging is possible, and they experience less loss of power in cold temperatures.
How can I ensure charging is maximized on a lithium-ion battery throughout the day?
First, during any pause in your workday, go ahead and charge it. A final tip is not to run an electric machine at full throttle all the time. You don't often need the excessive power anyway.
Do operators need to remember to turn off electric machines throughout the day to save battery life?
No. Most compact electric machines come with auto shutdown, so if an operator stops running the machine, the electric motor turns off. It's not like a diesel engine where if you stop working, it goes into idle and burns fuel. Another benefit is that the lighting on these machines is usually LED, so they're very low power consumers.
How long do the batteries last in a typical day?
This is tough to answer because electric machines can be used in so many ways in a variety of applications. Job site environments can significantly alter how long the batteries last. Right now, a lot of the models available tend to last around 4 to 6 hours.
What's the outlook on U.S./Canada charging infrastructure development?
Currently, charging infrastructure development is primarily driven by electric vehicles (EVs). As more electric vehicles come out, better charging infrastructure will become available. Electric isn't a fad – it's here to stay. We can expect charging infrastructure to remain a top priority for the EV industry, construction industry, and more. And of course, manufacturers and their partners will continue to research, develop, and provide a wider range of charging options in the coming months and years.
Lars Arnold is the product manager for sustainable power at Volvo Construction Equipment.
Related Articles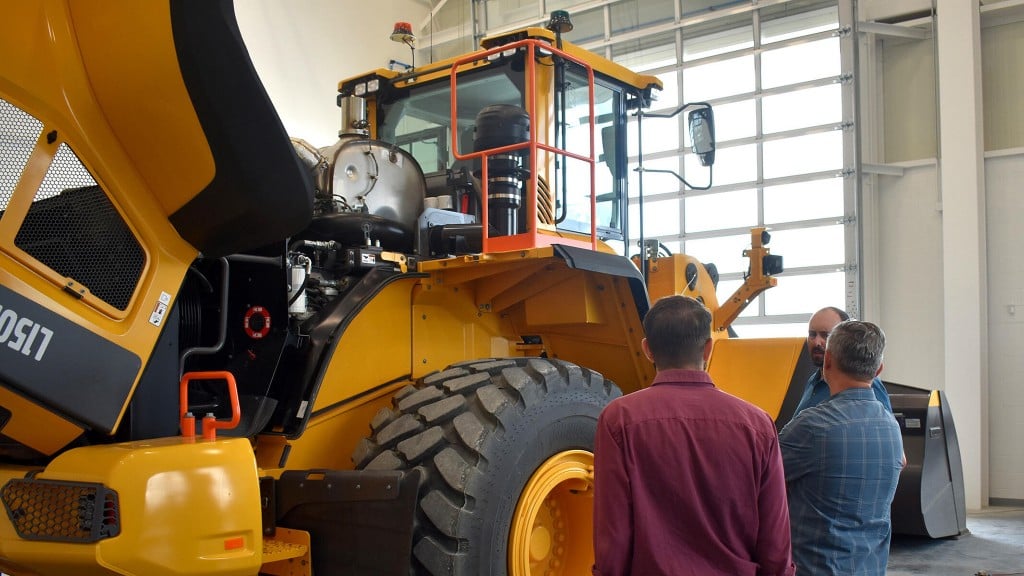 Volvo Construction Equipment opens training facility, starts electric equipment production at North American headquarters