Volvo Construction Equipment opens training facility, starts electric equipment production at North American headquarters
Pilot project testing electric compactor to receive $1.1 million in federal funding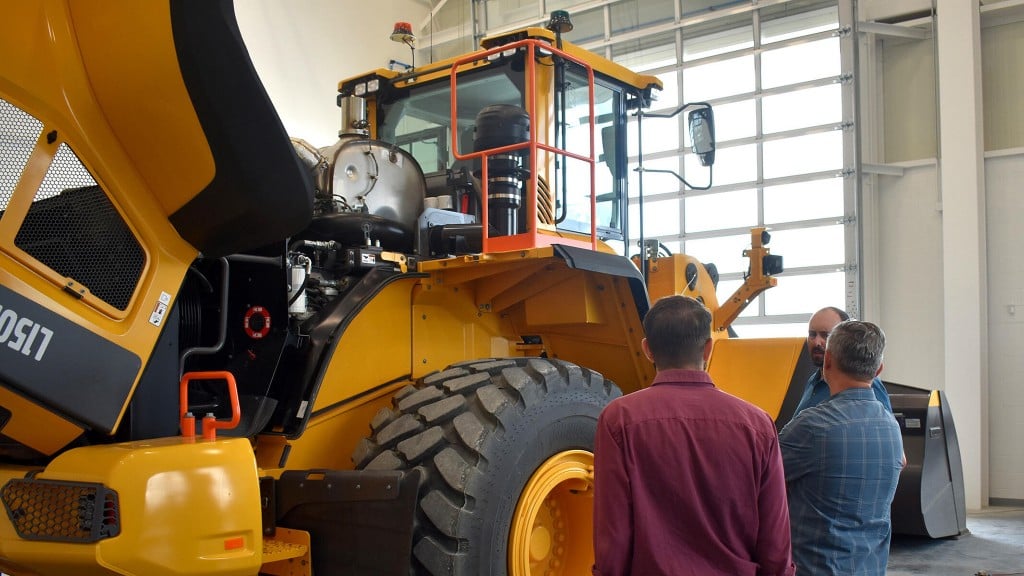 Volvo Construction Equipment has celebrated two milestones at its Shippensburg, P.A., headquarters: it has opened a new Technical Training Centre, and will soon begin manufacturing its first electric machines in North America.
The $7.3 million, 20,000-square-foot learning facility will provide a training hub of expertise and innovation for Volvo CE dealer service technicians on both diesel and electric heavy equipment, as well as machine control technology, connectivity and productivity services, and more. It includes in-person classrooms, virtual labs, and three service bays that can accommodate the largest Volvo CE machines for year-round training.
"I'm proud to work for a company that invests in not only the equipment and technology of the construction industry's future, but also the North American workforce," said Scott Young, acting president of Region North America, Volvo CE. "The technicians who come through this training centre will be prepared for a more climate-friendly and connected future, supporting our customers in this fast-changing industry."
Dealer service and sales teams from across the U.S. and Canada can train at the new facility, which includes three levels of technical certifications for maintenance, diagnostics, and repair of Volvo equipment, plus a new certification for commissioning and decommissioning Volvo electric machines. With the new facility, Volvo has doubled the number of trainees it can accommodate yearly, and it can also provide hands-on and virtual training for Volvo employees globally.
Tim Watters, president and CEO of Hoffman Equipment and Volvo CE dealer advisory council president, underlined the impact of the investment. "The need for expertly trained service techs cannot be overstated, as they are the critical link to ensure maximum customer uptime. This new centre has the capacity and knowledge bank to keep our teams at the leading edge of equipment service technology," he said.
Asphalt compactor first Volvo electric machine to be built in North America
Along with its new training facility, Volvo CE has announced it will start local design and production of the DD25 electric asphalt compactor, the first Volvo electric machine to be built in North America.
The DD25 Electric compactor is part of what Volvo CE says is the industry's largest lineup of commercially available electric construction equipment. The first models of the compactor are expected to deliver later this year, as Volvo aims towards 35 percent of its product line being fully electric by 2030.
"This is a monumental day at Volvo CE," said Young. "Manufacturing electric machines in Shippensburg is good news for the environment, our customers, the local economy, and the broader U.S. construction equipment industry."
The DD25 Electric compactor sprang from a crowdsourcing project within the Shippensburg compaction engineering team, using scrum methodologies and building on Volvo CE's proven electric equipment platform. The first model made its debut in March at CONEXPO. The double-drum machine is designed to meet or exceed the performance level of its diesel equivalent. For instance, its 24 kW of peak available power is 30 percent more than the conventional DD25B compactor, which results in a more responsive machine in terms of speed and vibrations. It also performs better on grade thanks to the size of its components and better at high elevations when compared to a diesel machine, which loses power as altitude increases.
The DD25 Electric will be manufactured on the same assembly line as Volvo diesel asphalt and soil compactors. This allows the site to expand production capacity without increasing its footprint or incurring significant costs to retool the factory. Volvo is investing heavily in training for its employees, providing over 800 total hours of instruction on electric equipment production concepts and processes.
Grant drives pilot project for DD25
While production begins on the DD25, a pilot program is being planned, with $1.1 million in funding expected from a U.S. Environmental Protection Agency grant and another $758,000 from Volvo CE itself going into the project.
The South Coast Air Quality Management District project will involve using the DD25 Electric in residential and commercial applications at a variety of locations in Southern California. The region has some of the worst air quality in the U.S., and the pilot project will support the agency's mission to address particulate matter and nitrogen oxide emissions, including in environmental justice communities.
In addition to reducing harmful emissions by replacing diesel equipment with electric, paving projects could also help with the goal of reducing inhalable particulate matter from unpaved roadways in the Coachella Valley east of Los Angeles. South Coast AQMD is in the process of procuring a contractor for these projects.
Related Articles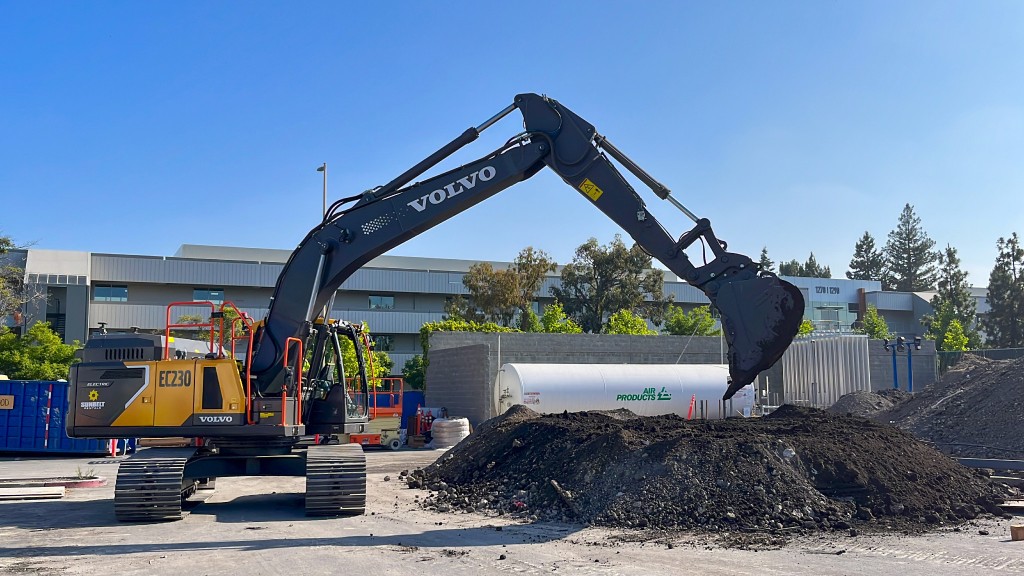 Turner Construction Company tests Volvo CE's mid-size electric excavator