Turner Construction Company tests Volvo CE's mid-size electric excavator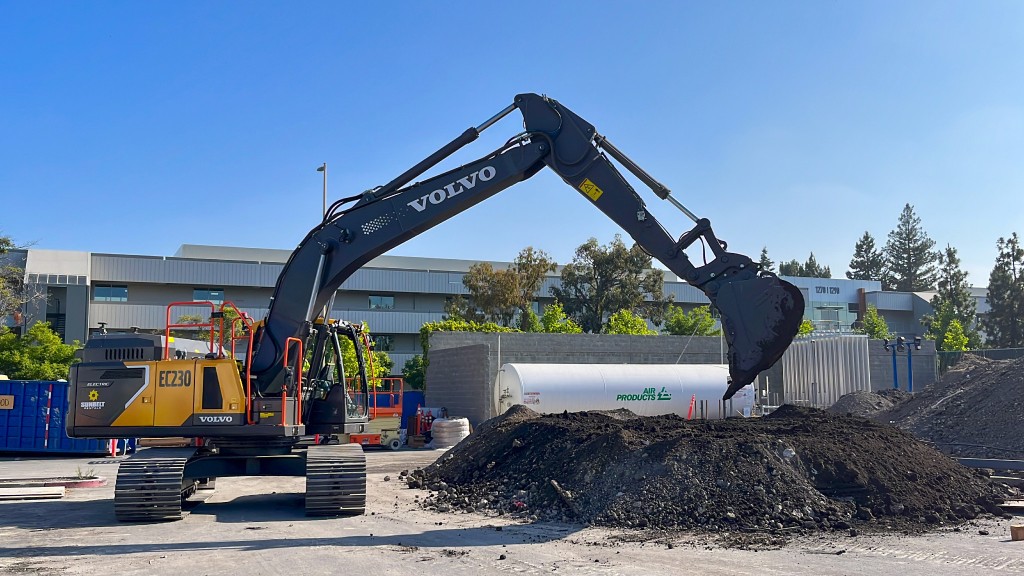 Turner Construction Company is pilot-testing Volvo CE's 23-ton EC230 Electric excavator on a project in Silicon Valley.
Scott Young, acting president of the North America region at Volvo CE, says that Turner Construction Company is a great partner to test the EC230 Electric excavator.
"We're really excited to provide operator feedback to equipment manufacturers and help support the low-emission equipment market," adds Evan Walker, Turner Construction Company project executive.
Turner Construction Company is using the zero-emission excavator on a light manufacturing reconfiguration project for Applied Materials in California. The excavator will help with the placement of deep utilities, backfilling, building pad excavation, compaction, and material movement on site. The project will be completed by October 2024.
"We are dedicated to improving the environmental performance and resilience of our projects, our operations, and our business," adds Turner Sustainability Manager Emi LaFountain. "This pilot is part of our overall effort to reduce the carbon emissions of our operations. Electrifying as much equipment as possible will yield a lower-carbon, quieter, healthier, and ultimately safer job site."
Construction sites often struggle with having enough power delivered to their job sites to effectively use electric equipment. As part of the pilot project, Sunbelt Rentals is providing a mobile, off-grid battery energy storage system.
"A battery energy storage system (BESS) is ideal because the power can be quickly delivered to the machine with ease in remote locations without requiring the machine to move for charging," says Brent Coffey, director of product line management for Sunbelt Rentals.
A 600kWh BESS will power a mobile fast charger that is connected to the EC230 Electric. The excavator can be recharged over a lunch break to provide sufficient power for a full day's work. The BESS is an emission-free and noise-free energy storage system, making it ideal for portable site charging, supplementing combustion generators, and standby power for job sites.
The Turner Construction Company project is one of several pilots Volvo CE has scheduled for the EC230 Electric excavator in North America. Another is underway with WM in waste applications at a waste transfer facility on the East Coast.
The EC230 Electric has launched in Europe and China and is expected to be available in North America in 2024.