Liebherr Operator Assistance Systems maximize Generation 8 dozer performance through efficient blade control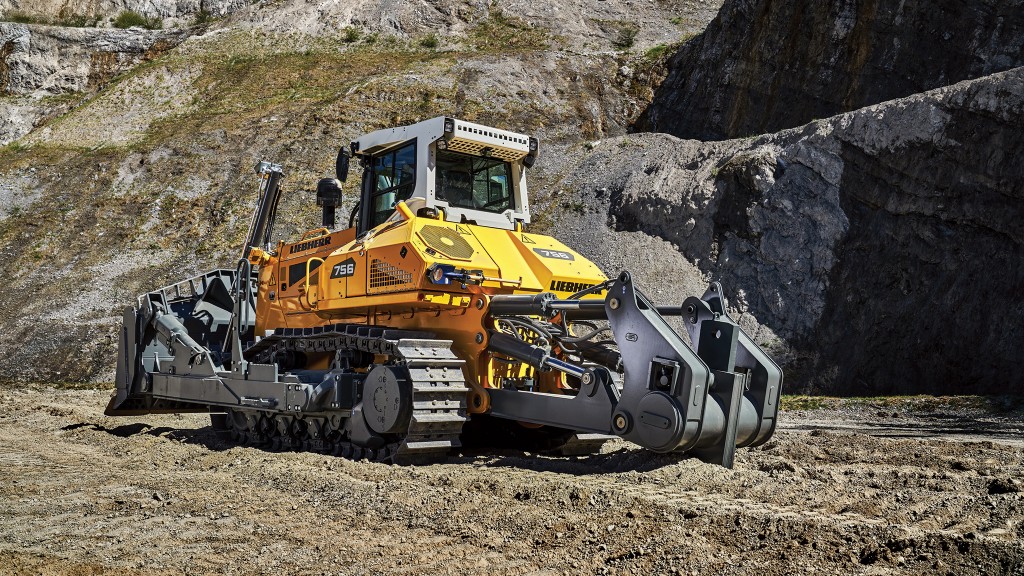 With the introduction of its Generation 8 dozer line, Liebherr has focused on delivering the latest technology for the modern construction site. With Operator Assistance Systems options, operators are supported with the tools that empower them to move material to grade faster. Liebherr says its Generation 8 hydrostatic drive system makes these dozers ideal to outfit with advanced precision technology. The hydrostatic drive ensures smooth propulsion, free from gear changes and jerky movements. The long running gear and perfect match of front equipment to the operating hydraulics and the base machine ensures optimum grading results. The low centre of gravity enables safe operation even on steep slopes and steeply inclined terrain.
Liebherr Operator Assistance options
Free Grade for active blade stabilization during fine grading. This tool simplifies and saves time in the creation of level surfaces, ramps, dams, and fine grading. It continuously displays the current blade inclination and the position of the dozer using two sensors that capture the blade height and inclination.
Definition Grade for automatic blade positioning when creating simple 2D surfaces. This eliminates the need for additional equipment to create horizontal or inclined planes on small- to medium-sized construction sites such as landscaping sports fields, roads and parking lots, and construction of industrial and commercial facilities. Two sensors capture the height and inclination of the blade. The Liebherr control unit computes the signal and automatically controls the lift and tilt of the blade using the operating hydraulics. The operator just needs to steer in automatic mode.
3D Grade from Topcon as optional GNSS machine control for modelling complex terrain forms. 3D Grade delivers automated 6-way blade control and exact position of the blade relative to the terrain model. In addition, the option is available to order as factory installed ready-kits, which allow a range of machine control systems from Trimble and Leica to be retrofitted in the field. 3D Grade is for creating large grades and complex three-dimensional surfaces suitable for medium to very large construction sites such as road and railway construction, landscaping golf courses, constructing large industrial facilities, and earthworks and landfill construction. Antennas mounted on the cabin roof receive signals from several GPS or GLONASS1 satellites to determine the position of the blade. A base station is required to achieve accuracy. Measurement data is transferred to the control unit which processes signals from GPS receivers, tilt sensors, and base stations, and compares them with stored default values from the site model. It controls the lift and tilt of the blade automatically through the operating hydraulics to create a profile that corresponds to the terrain data.