First look: John Deere's prototype 850 X-Tier hybrid E-Drive dozer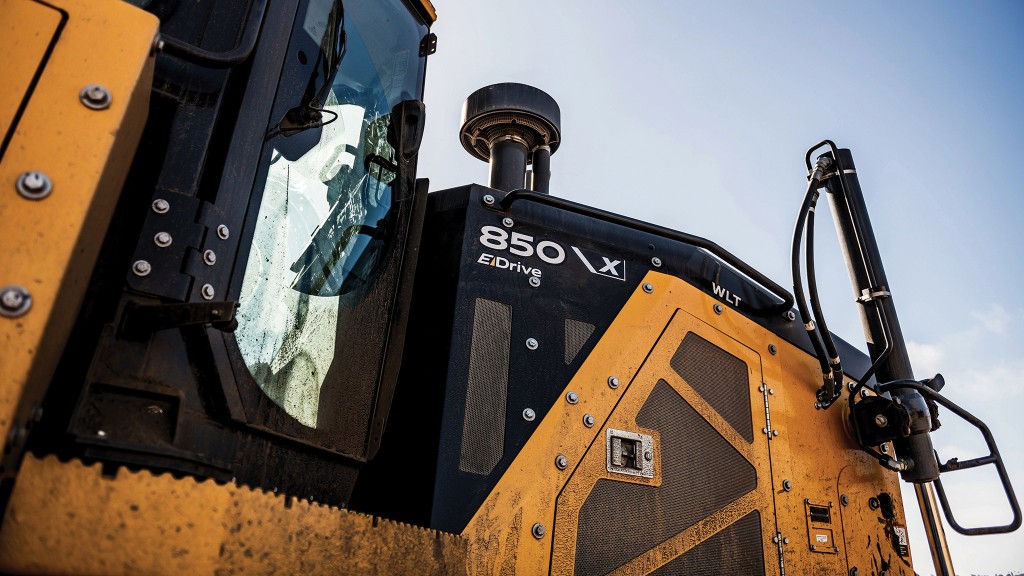 At CONEXPO-CON/AGG 2023, John Deere Construction & Forestry displayed the prototype of an upcoming addition to its dozer lineup. The 850 X-Tier is a hybrid diesel-electric dozer that John Deere says provides greater pushing power from the torque that its E-Drive system provides. According to Matt Goedert, solutions marketing manager, John Deere has been working with this technology for over a decade since introducing the 644 X wheel loader in 2013 and the 944 X wheel loader in 2015.
The two big benefits of hybrid technology are fuel savings and a boost in productivity. When operators need to move material from point A to point B, they need to do it as efficiently as possible, and the high-torque of John Deere's E-Drive delivers more pushing power to the ground.
Goedert adds that customers will feel a significant difference in cut and carry applications where the machine is put under high load. The machine will keep pushing and will carry material quicker. When operating in applications with light to moderate loads, such as during fine grading or spreading, customers will experience fuel savings compared to a traditional dozer. The electric drive puts less parasitic load on the engine and enables the engine to run at a lower rpm, improving fuel economy and reducing noise levels.
The 850 X delivers 225 hp (168 kW); has an operating weight of 47,578–51,365 pounds (21,581–23,299 kg); undercarriage configurations include XLT, WLT, and LGP; and blade configurations include Power, Angle, Tilt (PAT) and Outside Dozer (OSD). These preliminary specs may change when the dozer goes to market.
According to Goedert, "We are currently accumulating hours and undergoing extensive testing to ensure the machine performs and exceeds customer expectations to provide the most value possible. Throughout the development process we have held multiple customer advocacy groups. We've brought many customers into our factory to gather feedback and ideas, tune the performance, and ensure we hit the mark in all areas. We are excited to launch the 850 X into the market soon after all testing is completed."