All-electric concept drives new Kleemann mobile impact crusher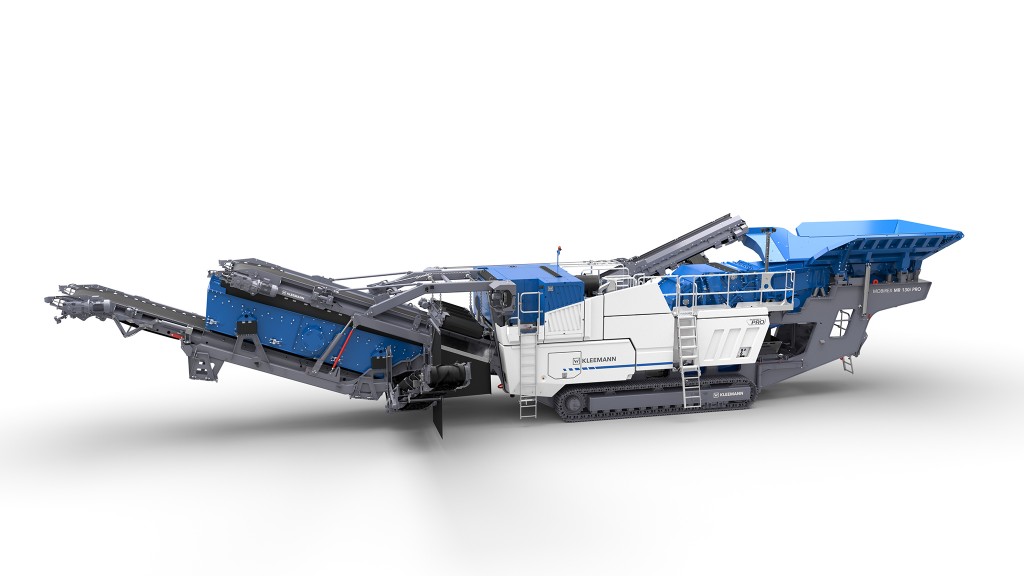 The MOBIREX MR 130(i) PRO mobile impact crusher is a new addition to the Kleemann PRO line that can be used for primary or secondary crushing on electric power.
Using the E-DRIVE all-electric drive concept with the option of an external power supply, the MR 130(i) PRO can operate on site free of emissions, reducing power consumption per ton of final product. In addition, hydraulic oil is only required for setting and setup functions, reducing environmental risk and maintenance costs. If the plant is run on the diesel generator, a power- and load-dependent fan reduces noise emission and fuel consumption. An optional power pack housing cuts noise even further.
The electric 335 hp drive is paired with efficient prescreening, which allows the crusher to handle work in a wide range of natural stone and recycling applications. It has an output of up to 661 US tons per hour, and features the Continuous Feed System (CFS) to ensure maximum utilization.
The MOBIREX MR 130(i) PRO delivers high production capacity and product quality. It features a robust crushing unit with two impact toggles and versatile rotor ledge options, and an 11-square-yard optional double-deck post screening unit in the upper deck. This makes it possible to produce two classified final grain sizes.
Kleemann's SPECTIVE operating concept gives operators a range of tools, including a simple to use 12-inch touch panel, a radio remote control that can run functions at a safe distance from the machine, and other features. SPECTIVE CONNECT facilitates digitalization - all important plant data is transferred to a smartphone, making reporting easier.