New compact Kleemann impact crusher runs electric or diesel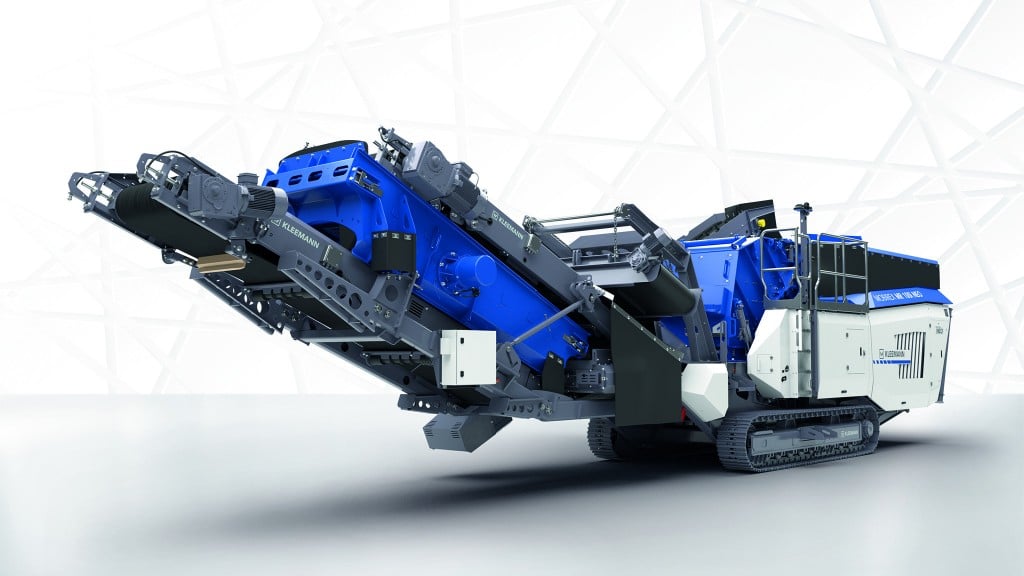 The Kleemann MOBIREX MR 100(i) NEO/NEOe mobile impact crusher is the first of a new compact machine line that offers efficiency, power, and flexibility, along with the possibility of all-electric operation.
The MOBIREX MR 100(i) NEO/NEOe has compact dimensions and a low transport weight, making it easy to move into a variety of applications. It can operate in tight spaces and relocate quickly as needed, making it ideal for stone processing as well as concrete, rubble, and asphalt recycling. It will be introduced in Europe and North America starting in 2024.
Using Kleemann's E-DRIVE concept, the new impact crusher is available with all-electric operation, making the MR 100(i) NEOe free of CO2 emissions itself. The standard version continues to use Kleemann's D-Drive diesel direct drive system.
Whether powered by electricity or diesel, the new impact crusher delivers very high product quality, Kleemann says. A powerful crushing unit features a four-ledged rotor with large impact range and versatile rotor ledge options. A four square-metre optional single-deck secondary screening unit allows users to produce a classified final grain size, and an optional wind sifter makes it possible to improve quality even more.
The MR 100(i) NEO/NEOe features a SPECTIVE operating unit specially tuned to its functions, making it simple to use and intuitive. SPECTIVE CONNECT allows operators to view relevant data on speed, consumption values, and fill levels at their fingertips on a smartphone or tablet. SPECTIVE CONNECT also offer detailed troubleshooting aids to assist with service and maintenance. Unique in this machine class are the fully automatic crusher gap adjustment and zero-point determination, which compensates for wear during crusher start, allowing the retention of a homogeneous crushing point.
Related Articles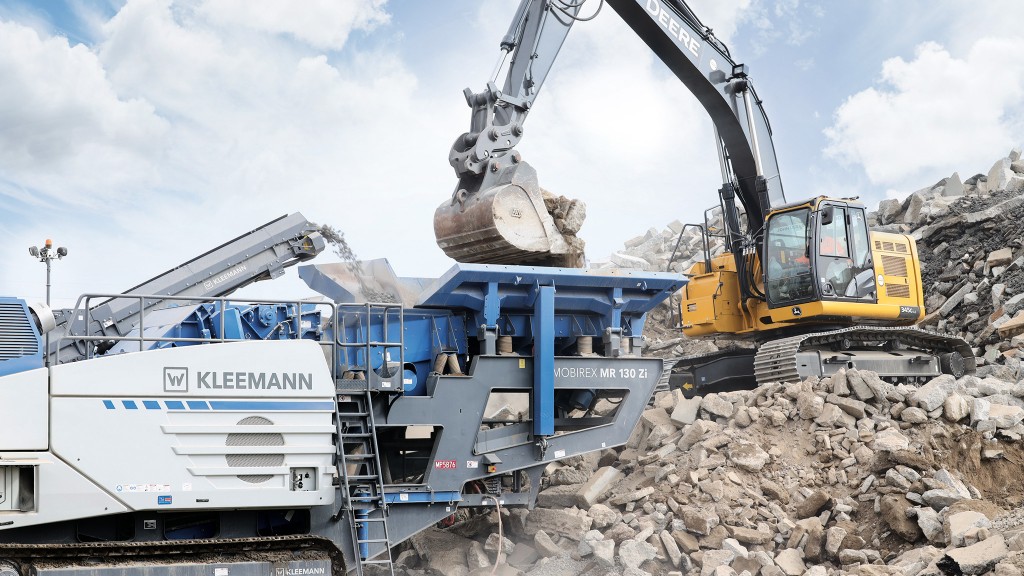 Aggregate recycling operation improves performance with easy to use Kleemann impact crusher