Updates to Volvo Trucks demonstration track expand immersive driving experience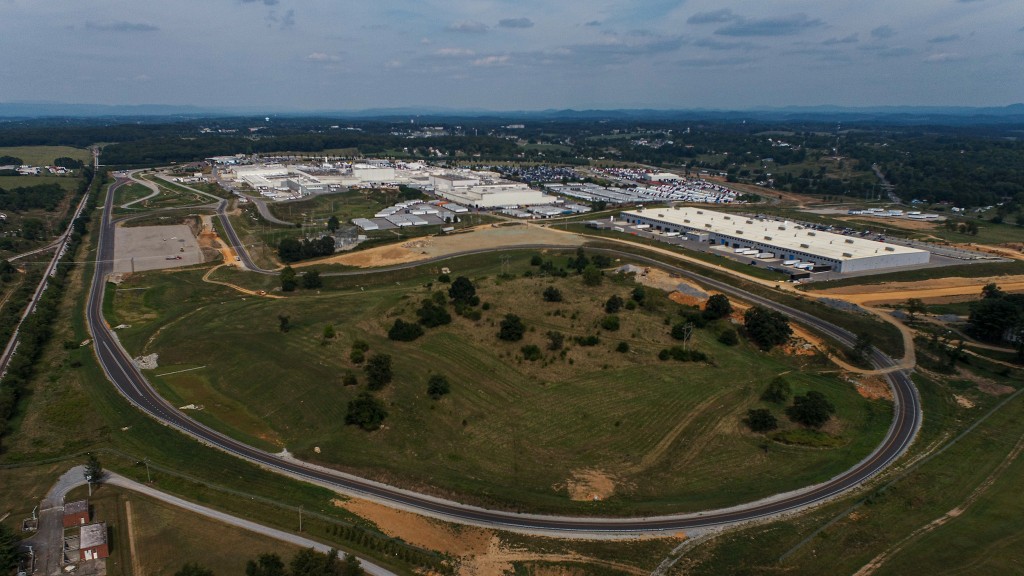 Volvo Trucks has completed significant structural upgrades to the customer experience track at its Customer Center in Dublin, Virginia, that triple the size of the three-mile, custom-designed course while incorporating new features to give customers a fully immersive driving experience.
Additions to the course include two super-elevations demonstrating radius and grade changes, a one-mile straightaway, and more.
The track design allows features of the Volvo Dynamic Steering (VDS) system, available on virtually all Volvo Truck models, to be demonstrated, allowing visitors to understand how it handles high speed, incline acceleration, descent braking, and curve steering mobility. Visitors are paired with certified commercial driver's license (CDL) operators to guide them through every turn of the track.
"The Volvo Customer Center illustrates further investment in Volvo Trucks' footprint in North America where customers can demo entire product lines of our new battery-electric truck models and vocational vehicles while being safely guided by our team of skilled CDL drivers," explained Rob Simpson, director of the Volvo Trucks Customer Center. "VDS is transforming how drivers operate by eliminating much of the work behind the wheel, while reducing strain for better comfort and enabling safer and easier steering. Customers can test all the safety and driver comfort features on the customer experience track designed with new S-curves and concrete curb drops that simulate a real-world truck driving experience."
The enhanced customer experience track includes grade changes with a 6- to 7-percent increase at its steepest points, with tighter S-curves to pilot the VDS system and maneuverability through three miles of highway track with a one-mile straightaway where drivers can accelerate to highway speed levels. The track also features an 8-inch concrete curb drop build-out used to simulate certain hazards drivers might experience on real-world routes, enabling customers to experience how the VDS system takes effect. The VDS system allows drivers to maintain control when encountering potential threats by uneven roads, ditches, and tire blowouts, helping the truck to arrive at a safe stopping point.
"The concrete curb is exactly like the curb you'll find on the side of a road with an 8-inch drop from the road surface to the concrete ditch. The driver drives into the curb so that the left tire drops into that 8-inch ditch and then immediately steers to the right to come back onto the road surface," Simpson added. "Without VDS, the steering wheel would be jerked hard to the left and the driver would fight to maintain control. The steering system, which was designed to further bolster the safety of our trucks, dampens that violent input so the driver doesn't have to deal with that hard pull from the steering wheel."
The VDS system is a safety feature available in most Volvo Truck models that improves stability at all road speeds when encountering crosswinds, highway crowning, soft shoulders, or emergency situations like tire failure. With an ultra-responsive electric motor mounted on top of the hydraulic steering gear, VDS monitors road inputs at 2,000 times per second. This enhanced steering assist helps drivers keep trucks on course, maneuver through tight turns, and more easily back to docks.
Vocational vehicles, including the VHD 300 dump truck, can be maneuvered on a gravel off-road section of the course designed for customers to experience the VDS system in action for applications that require an extremely tight turning radius. The vehicles are tested on a designated three-quarter-mile section with two steep 27-percent grades to experience Rock Free, an extreme I-Shift mobility function that lets the driver rock the truck back and forth by pumping the accelerator if the truck gets stuck in mud or sand.
In addition to the customer experience track, the 36,000 square-foot state-of-the-art Volvo Customer Center features interactive product displays, multiple exhibit and training rooms, a pilot review room with 40-ton lift, and a large theater-style hall with an 80-foot turntable that allows the flexibility to accommodate a range of events and activities, including space for a complete tractor with trailer. The customer centre also includes a new interactive electromobility exhibit with Volvo VNR Electric truck displays and fully operational charging infrastructure. Visitors also can tour the adjacent New River Valley production plant where all Volvo trucks in North America are assembled.