New 120-ton truck crane from Tadano enhances Texas contractor's fleet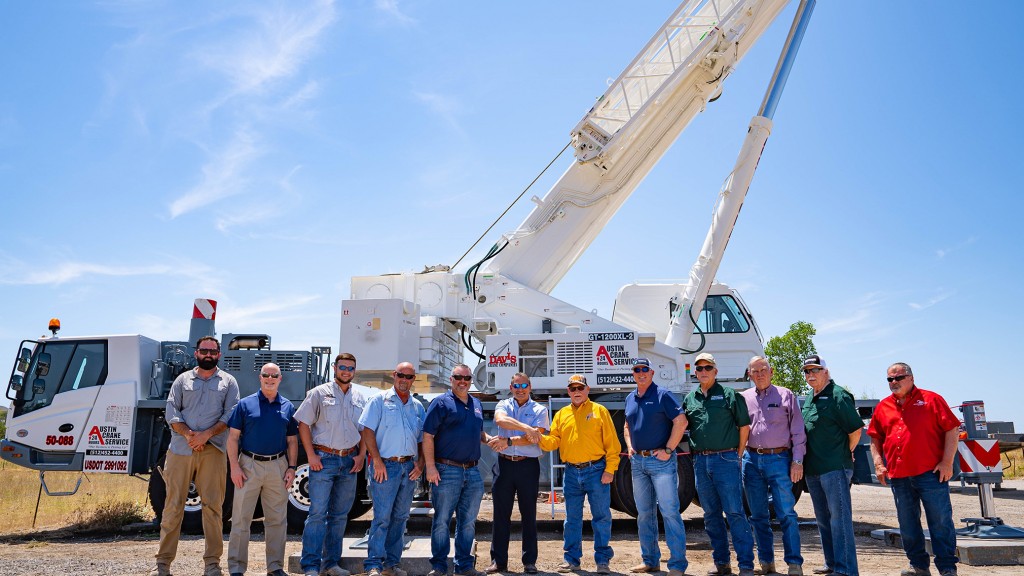 Davis Crane Service has added a 120-ton GT-1200XL-2 Truck Crane from Tadano to its fleet, the first such unit purchased in the United States.
The GT-1200XL-2 was introduced at CONEXPO 2023. The unit purchased by Davis features a five-section, 167.3-foot main boom, a 33.1-foot / 58.1-foot bi-fold jib, and a maximum speed of 65 mph. It will be used as part of the company's well-established taxi crane service.
Wes Dowd, Director of Operations & Equipment at Davis Crane, describes the new addition to his fleet, "We wanted the first GT-1200XL-2 because it fits our taxi crane business; the 110-120-ton market is a big one for us, and we trust Tadano cranes. Our driver-operator drove the new truck crane here and said it was just like a Cadillac. And the Tadanos we have in the fleet currently have been just bulletproof. They are just great machines, and you hear that from everybody. With the Tadano reputation and Scott Macon's great service, we're not really worried about any issues with a new crane. Whatever they can do to help us, they're always there to help."
Tadano America Regional Business Manager Todd Elkins adds, "We are very excited that the first GT-1200XL-2 in the United States will go to Davis Crane Service. The GT-1200XL-2 is an outstanding machine, and it will be the perfect taxi crane for Davis' customer base across Texas."
The new Tadano truck cranes for the US and Canadian markets can easily get special permitting for transport, as they feature low axle weights, narrow transport width, and long boom designs. The GT-1200XL-2 is designed to provide customers with superior utilization, return on investment, and lower cost of ownership. Built with many of the same field-proven, reliable components as GR Series rough terrain cranes, these new models offer the same high quality and rugged durability that Tadano customers have come to expect.
Tadano America Vice President of Sales Ken Butz is pleased that Davis will receive the inaugural GT-1200XL-2, "Davis Crane Service is a premier crane services company in Texas. All of us at Tadano appreciate their confidence in us and our new GT-1200XL-2. This quality new 120-ton Truck Crane will be a great fit into the already impressive Davis fleet."