FAE shows innovative tools for land management and road construction at The Utility Expo 2023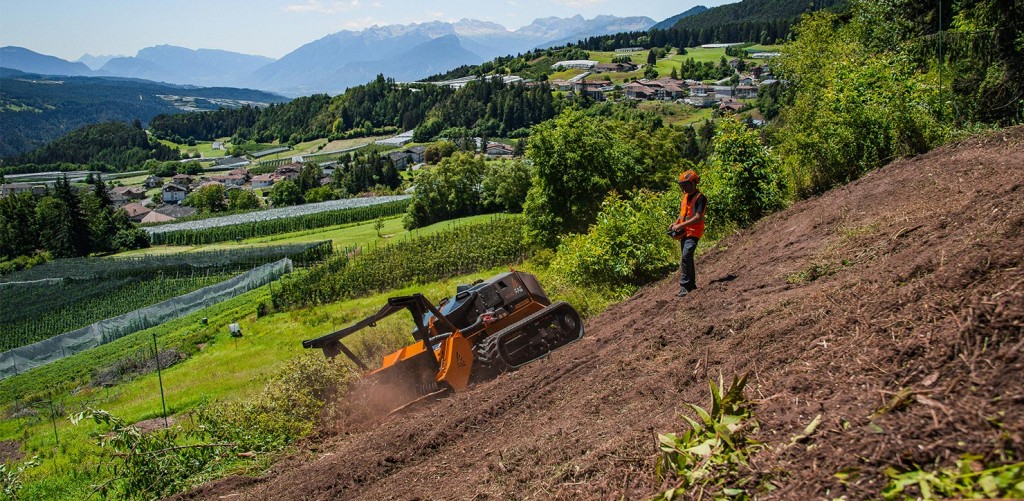 FAE will focus on an array of equipment and innovation at the Utility Expo 2023 this September in Louisville, Kentucky. Central to its show display will be two lines: its Remote-Controlled Tracked Units (RCU), and its Forestry Mulchers series.
The RCU line of compact, remote-control tracked carriers includes the RCU-55 and RCU-75. Both are versatile in challenging terrain, working on hard-to-reach landscapes, steep slopes up to 55 degrees, and delicate ground conditions. They are practical in uses such as forestry management and clearing overgrowth near water bodies and power lines.
FAE has taken new approaches to forestry mulchers, embodied in the BL4/SSL and BL1/SSL/VT attachments. The BL4/SSL features a bite limiter system and the BL MAX Blade, making it a good choice for use in woodlands, commercial landscaping, and more. The BL1/SSL/VT is tailored for skid steers, delivering performance, visibility, and reliability. It also features Bite Limiter technology to improve productivity, while customizable blade options cater to diverse project requirements.
The Sonic System, an FAE technology that dynamically calibrates mulcher parameters, optimizes performance by up to 30 percent, the company states, and reduces rotor stalling. This pairs with the FAE app for iOS devices, which connects to the mulcher's Sonic head via wifi for real-time parameter monitoring and diagnostics.
FAE will also show its cold planer attachment technology, including the RPL/SSL, RPM/SSL, and RWM/SSL series. These road planers integrate with skid steers for use in surface restoration. Features like self-leveling skids, hydraulic drive systems, depth indicators, and specially designed teeth.
Related Articles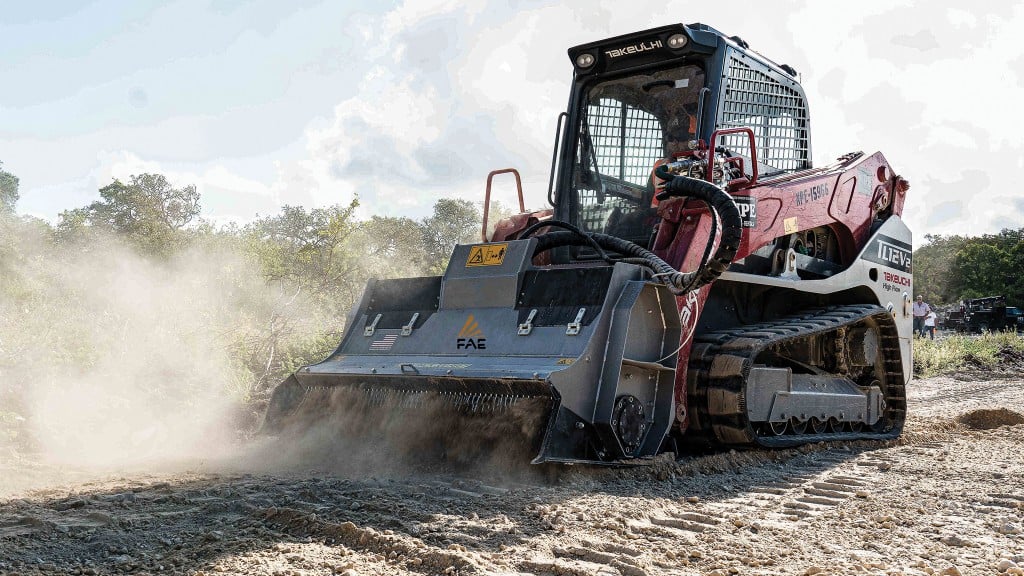 How to turn your CTL into a road base rock crushing machine with one attachment