Contractor finds new tools to improve efficiency during first visit to The Utility Expo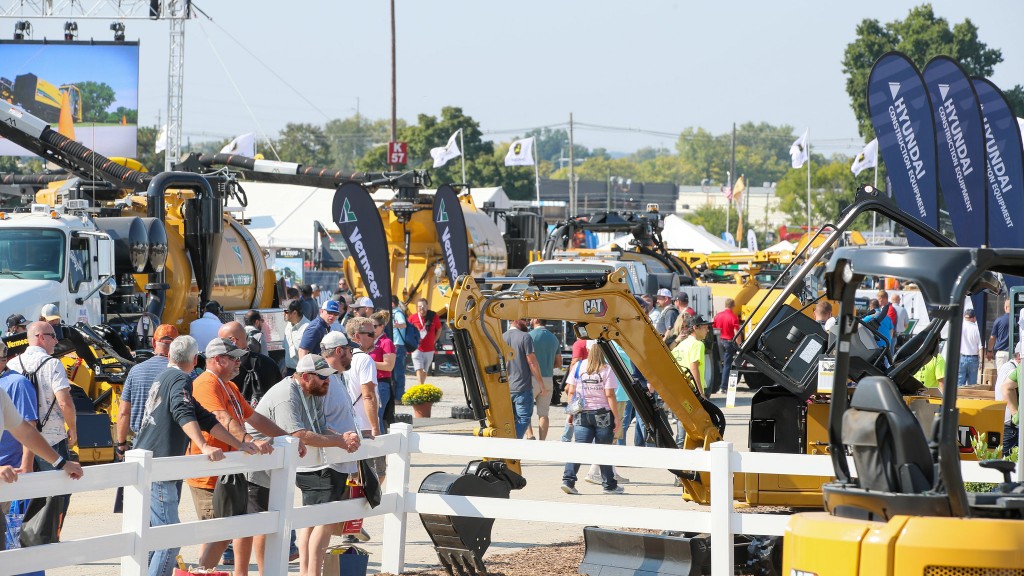 For Danny Stutts, 2021 was his first trip to The Utility Expo. That first visit helped the contractor join a group of attendees who said they would not have purchased the equipment they did for their businesses if they had not made the trip.
Stutts's experience is part of the more than seventy percent of show attendees who say they wouldn't have made the same purchasing decisions they did had they not attended the show in Louisville, Kentucky. Finding new equipment, products, and technologies are the top reasons utility contractors and business owners say they attend The Utility Expo.
Stutts, who has owned and operated B&D Excavating of Texas in the Houston suburbs for the past twenty years, said 2021 was the first year his company was operating sustainably enough, and had a big enough staff, for him and his wife, Brandi, to travel to Louisville while keeping the business operating.
"We always wanted to go, but it's just so hard to get away sometimes," Stutts said. "With good employees, we could leave behind running the business, it was a real blessing to be able to take a break, get a lot of new ideas, and get rejuvenated. We had a blast walking around and talking to people, and even got on a few pieces of equipment in the outdoor demo area to try some things out."
While at The Utility Expo, the next edition of which runs September 26-28, 2023 at the Kentucky Exposition Center, Stutts made three purchasing decisions he said he wouldn't have made without attending: a missile (a tool for underground piercing), a tiltrotator for his excavators, and field management software for his firm.
"Brandi and I really want to get set up with some field management software so our foremen can easily select the equipment and employees they are using for the day, take photos, and type in notes," Stutts continued. "Plus, all of that information will be right there in the cloud so I can look at it anytime to stay on top of projects. This will eliminate a lot of paper, confusion, and overall inefficiency."
"The utility construction sector is constantly changing with new technologies, techniques and equipment, whether you work in overhead or underground," said The Utility Expo Show Director John Rozum. "The Utility Expo not only offers utility and infrastructure professionals the opportunity to see everything in one place, but to try it out as well. And with this year's show already set to be the biggest ever, we expect the nearly ninety percent of attendees who reported the previous show to be a valuable experience to be even greater."
Utility and infrastructure pros can still save forty percent on their badge through July 21 by using code NEWS40 when they register.
Company info
6737 West Washington Street, Suite 2400
Milwaukee, WI
US, 53214-5647

Website:
aem.org
Read more