Hyundai compact track loader specs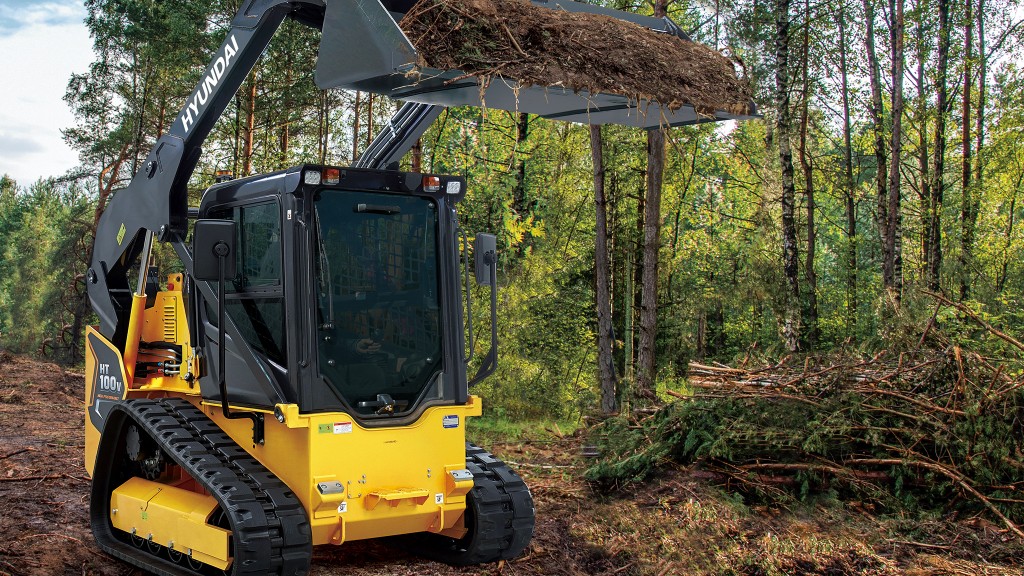 Hyundai's new compact track loader has an advanced vertical lift design that delivers lifting capacity and reach, enabling operators to effortlessly handle heavy loads with precision. The Smart Power Control system optimizes engine performance, ensuring efficient fuel consumption without compromising on power. With enhanced visibility from the spacious cab and an intuitive control layout, operators can maneuver confidently. Additionally, the HT100V boasts rugged durability and low maintenance requirements.
Featured: Hyundai HT100V
The HT100V has a number of features standard on every unit. In future it will offer a High-Flow hydraulic option, which provides extra capacity to run attachments that need an additional hydraulic boost, expanding versatility. Additionally, it is equipped with HiMATE telematics, providing real-time data on machine performance, maintenance needs, and location, enhancing productivity and efficiency.