Eberspaecher celebrates 50 years in North America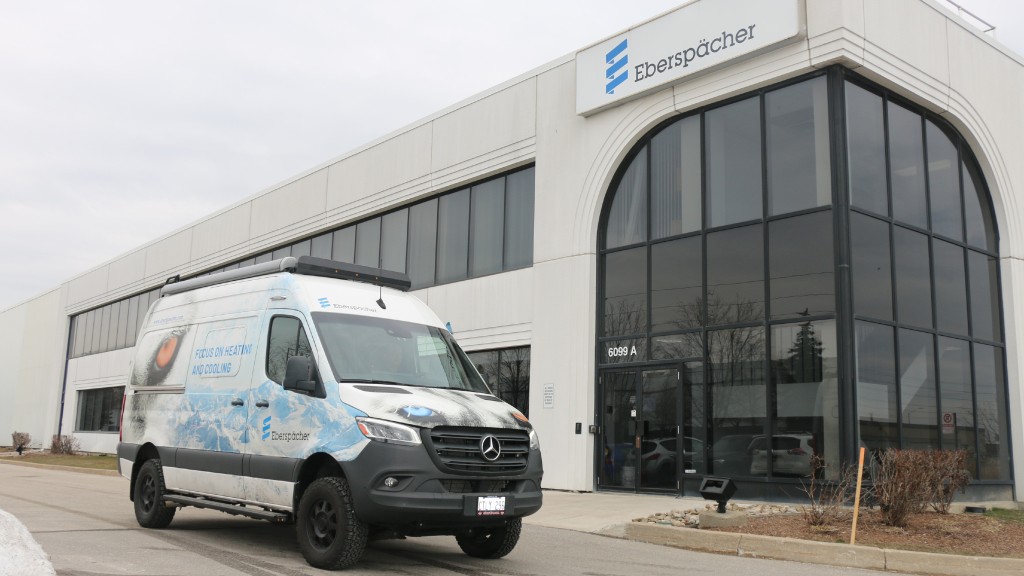 Eberspaecher has celebrated 50 years of Eberspaecher Climate Control Systems in North America. The site in Mississauga is the oldest overseas subsidiary of the Eberspaecher Group and supplies users with vehicle heaters, energy storage systems, and AC systems.
"Half a century of successful operations – this is indeed a unique and outstanding performance," says Martin Peters, managing partner of the Eberspaecher Group. "Happy Anniversary to our Canadian team here in Mississauga! This also demonstrates how the long-term thinking and commitment of a family-owned business can pay off."
Eberspaecher from 1973 to 2023
The German automotive supplier founded Espar Products to start its North American operations in 1973 when it saw the potential of the local market for its core product: the engine-off pre-heater. While the North American winter can be harsh, the safety and comfort of a pre-heated vehicle or truck cabin pays off. The company grew in the 1990 and 2000s because the U.S. government's interest in environmental protection increased and encouraged the use of emission-reduction technologies.
"With our Airtronic D2 air heater, we were perfectly positioned for this," explains President of Climate Control Systems North America Oleg Riabtsev.
The Airtronic D2 air heater could bring the cab environment up to temperature without the engine running, doing so at a fraction of the cost of what it would take to idle the engine. In 2018, to give a worldwide common feel, the Eberspaecher Group rebranded and changed the name of the subsidiary Espar Products to Eberspaecher Climate Control Systems Canada Inc.
From Mississauga to the U.S. and Mexico
Located around twenty kilometres west of Toronto, the Mississauga site covers a total area of almost 9,000 square metres.
"From here, we manage the business in Canada, the United States, and Mexico for fuel-operated and electrical heaters, energy storage systems, and AC systems," adds Riabtsev.
The Eberspaecher workforce is bilingual, multicultural, and many have years of experience.
The team with about 100 employees develops, produces, and distributes thermal management solutions specifically to meet the challenges of fleet operators in the American market. The main products are heaters for Class 8 truck manufacturers, but the subsidiary also promotes air and coolant heating solutions as well as spare parts for the RV, off-highway, agriculture, utility, and marine markets.
"We clearly invest – in our workforce and technology. This includes customer service and future e-mobility applications," adds Peters.
Just recently the team acquired a building where engineers and technicians have the possibility to conduct cold chamber tests and install products in vehicles for testing purposes.