Let's look back on 100 years of Cedarapids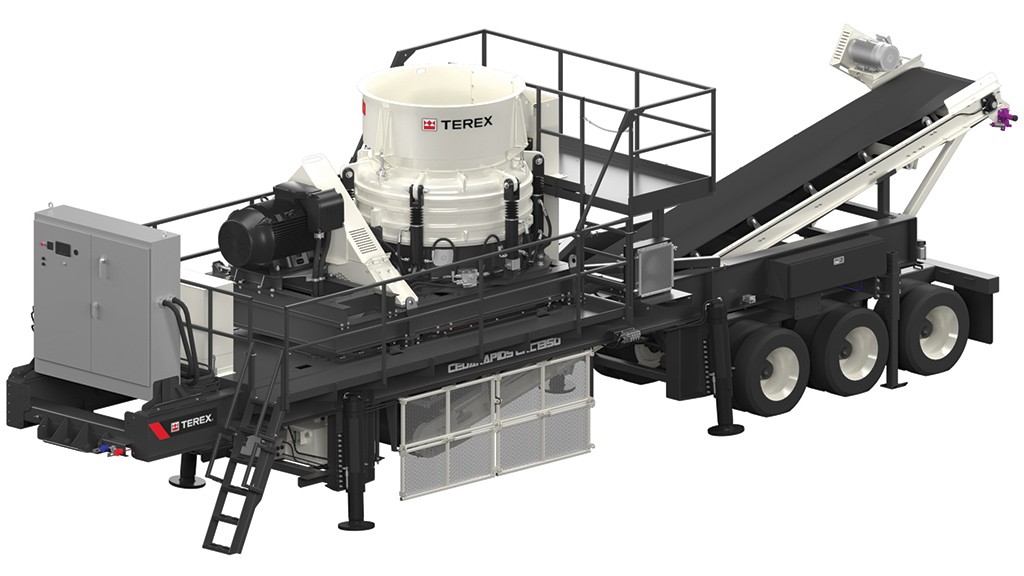 Today's Cedarapids was built on a century-old history that started in 1923. Howard Hall, the founder of Cedarapids, built the foundation for the company and saw it through World War II, continuing to evolve through acquisitions, new innovations, and a dedication to employees, community, and users.
The Cedarapids brand now sits within the Terex MPS business of Terex Materials Processing. The roots of Cedarapids were planted in the 1920s, a period that saw a concerted effort from the Government to improve infrastructure across the U.S. to cope with the rising popularity of automobiles. Back then, Iowa had only 334 miles of paved roads. Recognizing the demand for the construction of paved roads, Howard Hall and his business partner, John Jay, saw an opportunity and established Iowa Manufacturing Co. in 1923 to develop road construction equipment.
Early road construction equipment was clumsy, hard to transport, and costly. Multiple machines ground aggregate, a basic road construction material consisting of crushed gravel, stone, and sand. Howard and Jay discovered a young engineer called Guy Frazee to develop a portable aggregate plant that combined crushing, conveying, and screening. Consolidating all stone processing into one machine increased efficiency and alleviated much of the work required to process aggregate at road construction sites. It also enabled stone to be crushed right at the construction site and dramatically reduce the cost of transporting equipment to different sites.
While innovation spurred Iowa Manufacturing's initial growth, the company's commitment to users distinguished it from the competition. During the Great Depression of 1929, Iowa Manufacturing worked with customers to prevent the repossession of equipment by extending loans and accepting debt-reduction payments as low as $50. The Works Progress Administration sustained the company by financing road building, a precursor for later infrastructure development.
The next chapter in Iowa Manufacturing's history was the role it played in World War II. They contributed to the war effort by manufacturing and shipping equipment all over the world to build roads and landing strips for the military.
The war also highlighted the importance of roads. U.S. President Dwight D. Eisenhower signed the Federal-Aid Highway Act of 1956, leading to increased road building across the country. Iowa Manufacturing responded by acquiring New Holland Equipment, a manufacturer of impact crushers, expanding the company's crusher product line, while also developing a new line of asphalt pavers.
Raytheon, a major industrial manufacturer, purchased Iowa Manufacturing in 1972. The company continued to grow, acquiring EL Jay – a manufacturer of screens, crushers, and portable plants. Following the acquisition, the company changed its name to Cedarapids, Inc. in 1985. In 18989, Cedarapids acquired Standard Havens, a manufacturer of hot mix asphalt plants. This acquisition included the Oklahoma City facility, where all Terex MPS portable plants and products are currently built today.
The growth of Cedarapids, Inc. continued with the investment in a new operations plant in 1990. This was soon followed by the launch of a large tracked jaw plant – the MTP5460 – in 1992.
The nineties ended with Cedarapids becoming part of Terex. Terex continued utilizing Cedarapids' name, which became Cedarapids – a Terex Company. A decade later, Terex Minerals Processing Systems (MPS) was formed, bringing together Cedarapids, Simplicity, Canica, and Jaques.
The influence and legacy Howard Hall left on the manufacturing industry did not go unnoticed. In 2014, ninety years after Iowa Manufacturing was established and more than forty years after his death, Howard Hall was inducted into the 'Hall of Fame', an aggregate industry recognition established by Pit & Quarry magazine. The award recognized him for being a community leader and philanthropist, leading an effort to start a radiation center and establish a foundation to distribute capital grants. They also credited him for his "ambition, common sense, and a welcoming personality, running the company knowing everyone's name".
Cedarapids equipment was used in the Panama Canal expansion project from 2007 to 2016. The expansion doubled the capacity of the Panama Canal by adding a new lane of traffic, allowing for a larger number of ships, and increasing the width and depth of the lanes and locks allowing larger ships to pass.