Rock Machinery becomes new Indiana Cedarapids dealer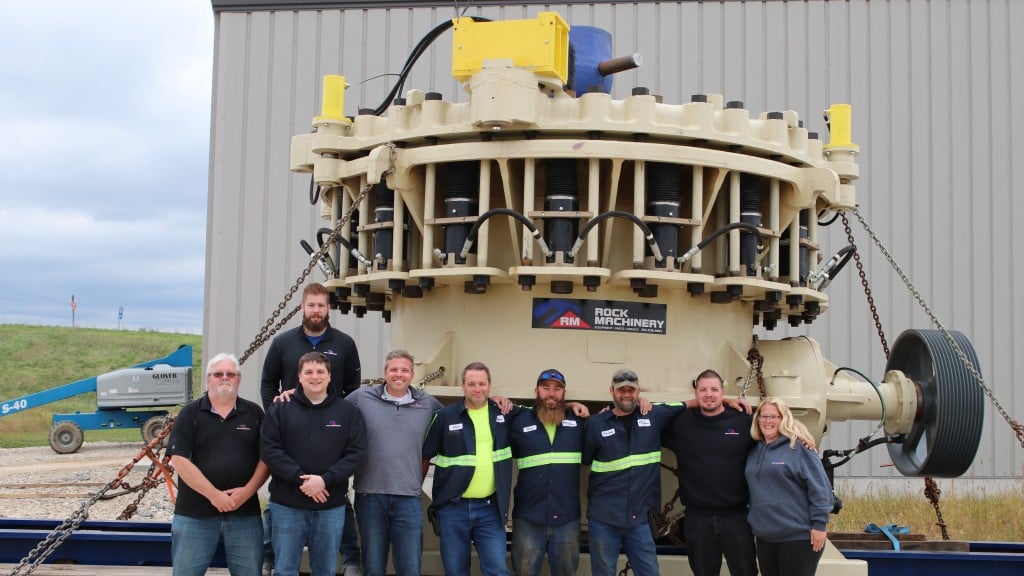 Rock Machinery, Inc. has become an authorized distributor for the Cedarapids product line. Rock Machinery distributes many brands of crushing, screening, and specialty products used in the aggregate, mining, and recycling industry throughout the American Midwest.
Rock Machinery was founded in 2004 by Larry Hetzel. The company started as a dealer of process equipment and parts for the aggregate, recycling, and mining industries.
Rock Machinery's role as a distributor will be to sell and support Cedarapids crushing and screening equipment in Indiana.
"We have been covering the Indiana market since 2015 and are thrilled to offer a top-notch brand like Cedarapids," said Bryant Fazer, president of Rock Machinery.
Cedarapids' crushing and screening equipment can fit various material handling needs. Celebrating a 100th-year milestone in the crushing and screening industry, their portfolio and distribution network continues to grow.
"We are excited to add Rock Machinery to our strong lineup of quality distribution partners. Their knowledge and expertise in the industry, complemented by their experienced staff of sales and service professionals, will provide our customers with the top-notch customer service that they have come to expect from Terex MPS and our partners," said Russ Burns, director of sales at Terex MPS. Cedarapids is a legacy brand under the Terex MPS umbrella.